the wandering chick

... Pictured Rocks Natl Lakeshore

on Michigan's Upper Peninsula

On the south shore of Lake Superior is one of the most fascinating natural wonders of our United States. Pictured Rocks National Lakeshore is a stretch of multi-colored sandstone cliffs that rise from the clear, green water to 200 feet above.

The fury and wrath of Lake Superior's winters, over the years, have gradually changed the shapes and formations of the rocks - and continue to do so. As we see them today, it doesn't take much imagination to see natural carvings of an Indian's head, a flower vase and even a row of battleships.

The best way to see the cliffs is from a boat. Cruises take off from the small town of Munising on Michigan's Upper Peninsula.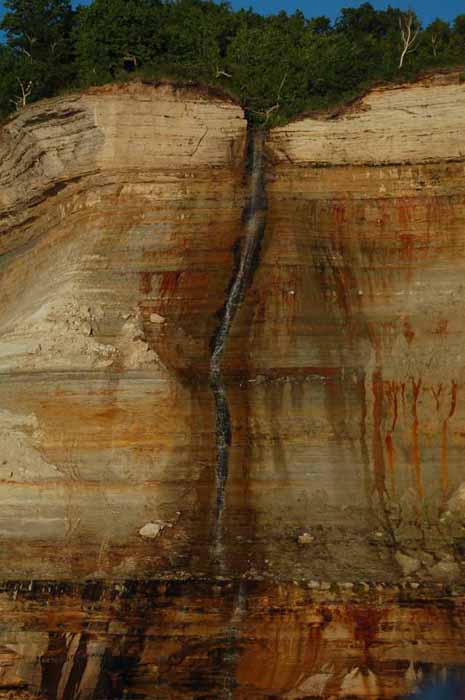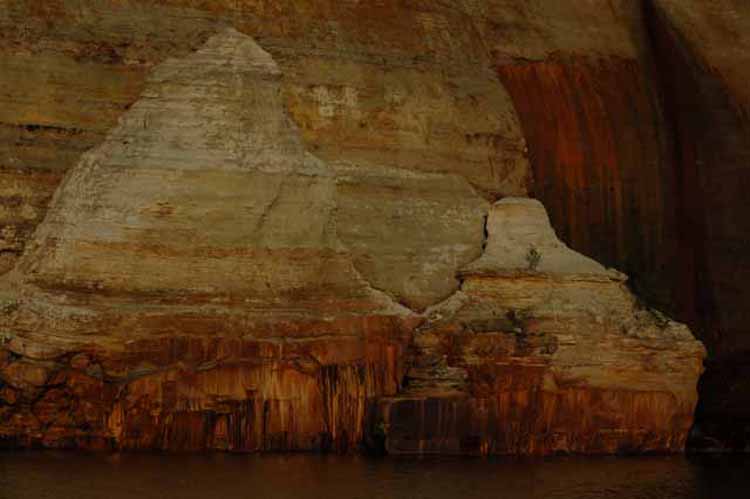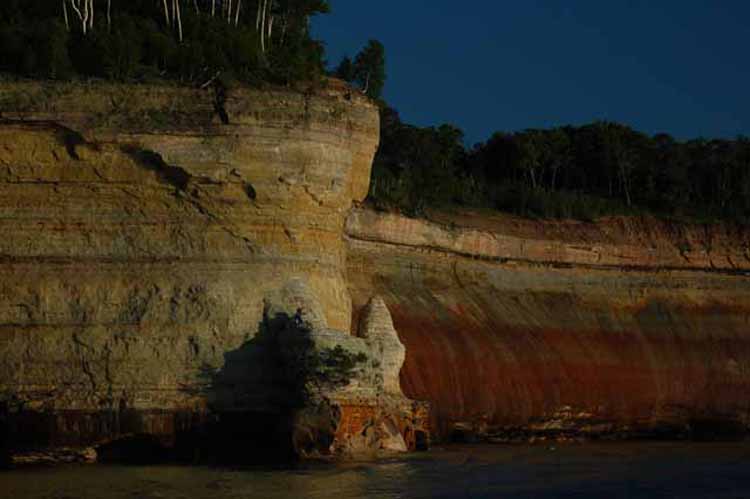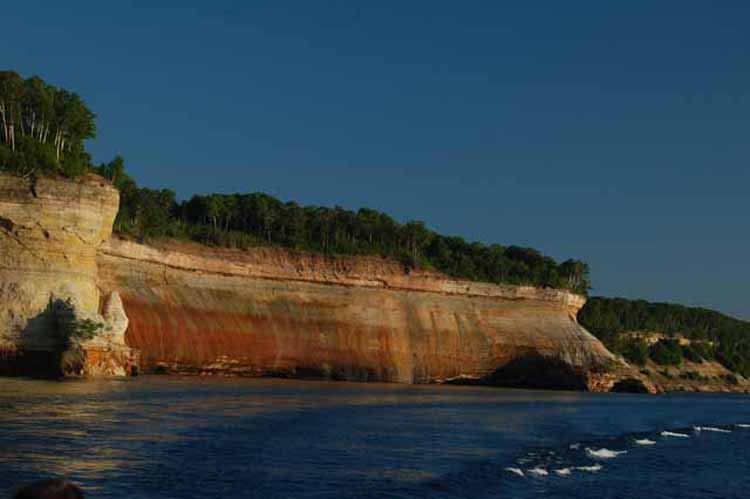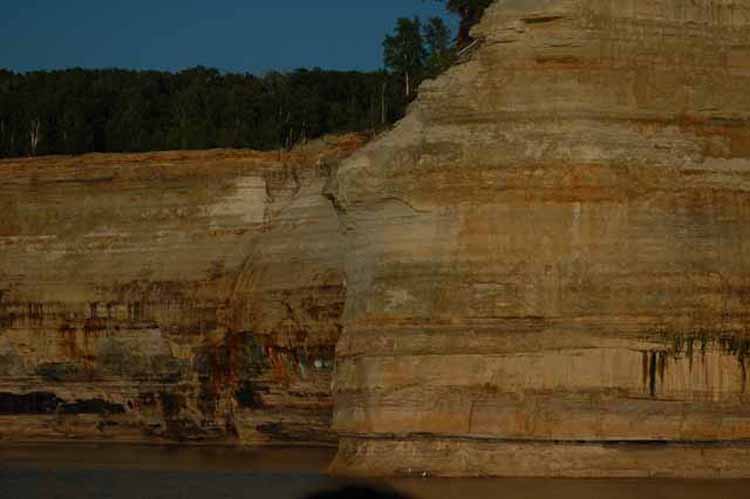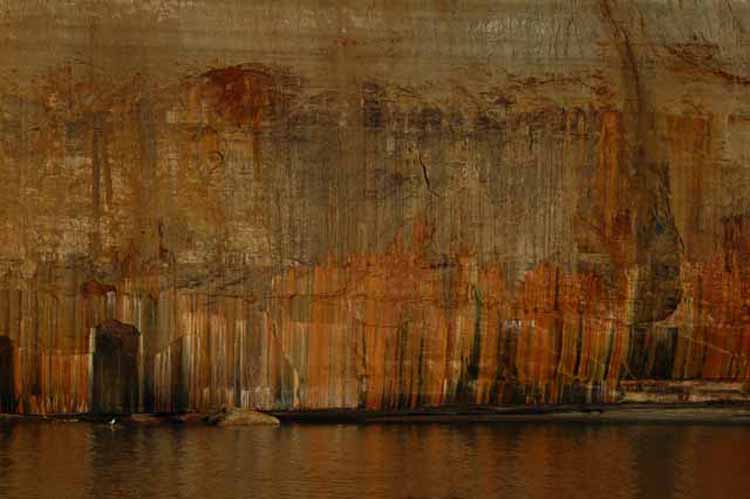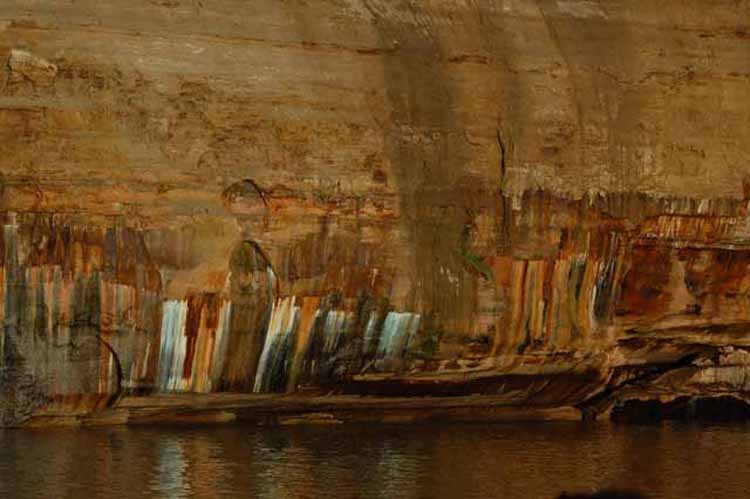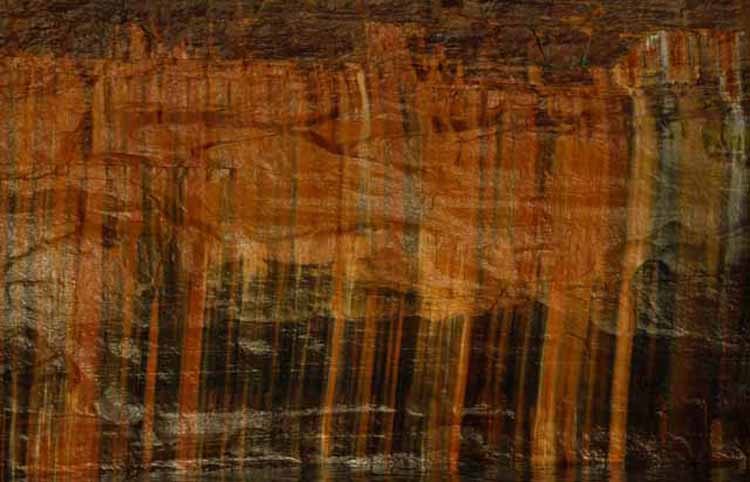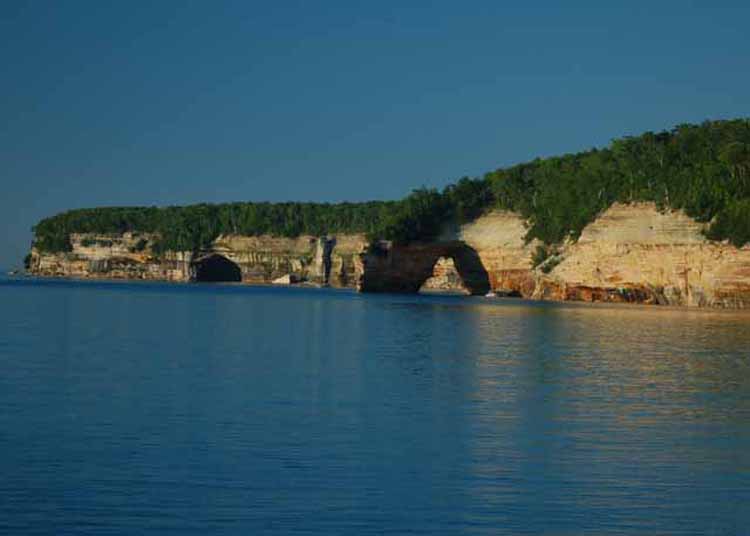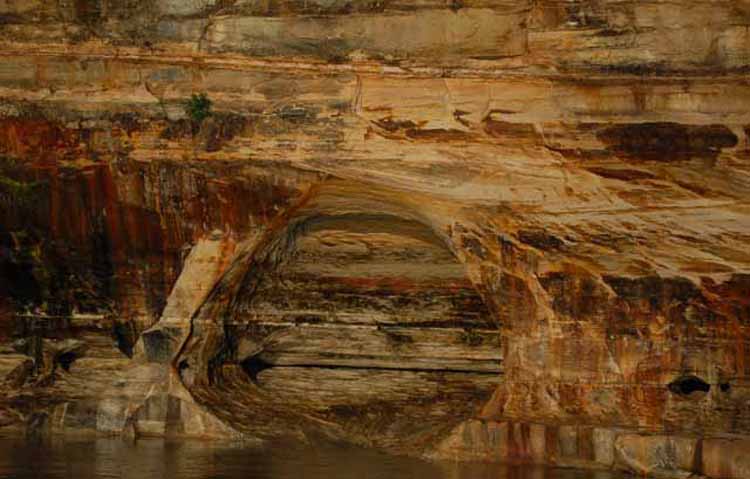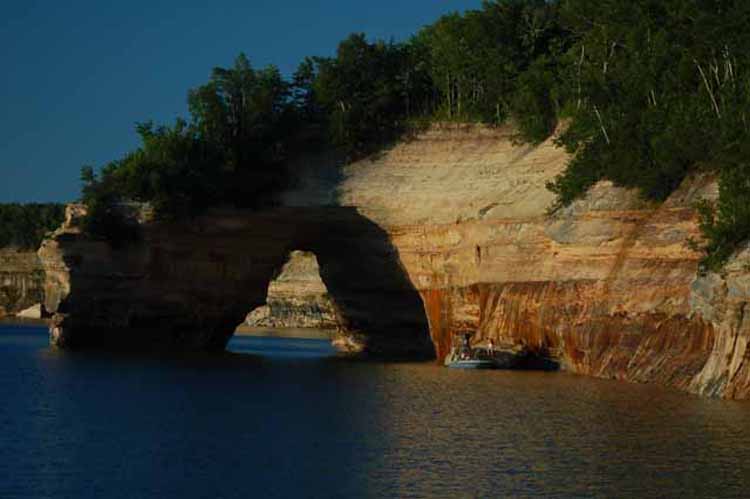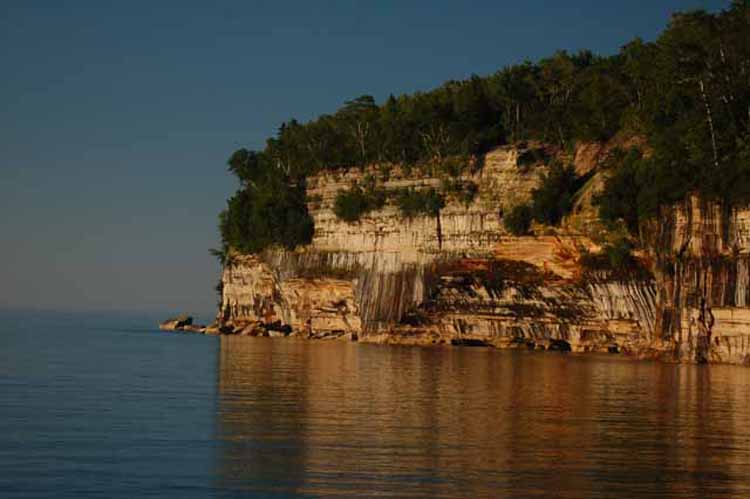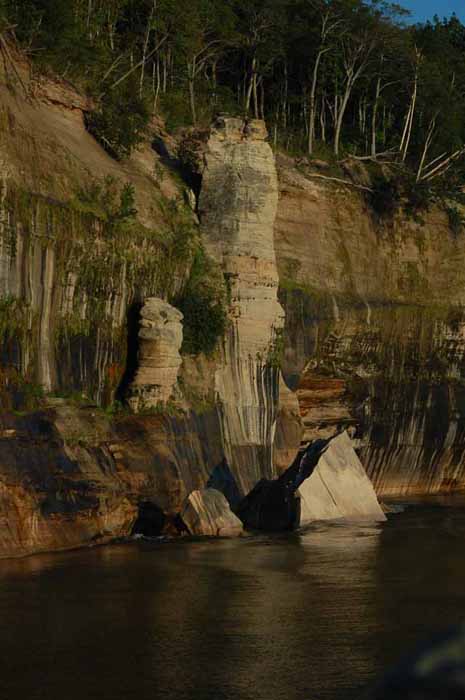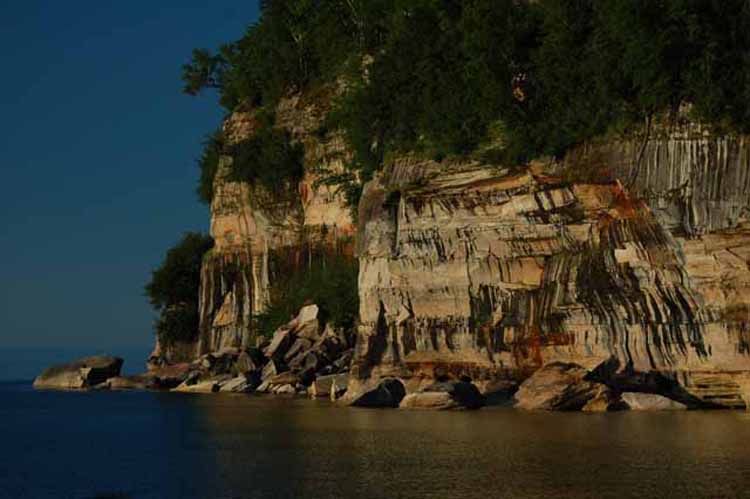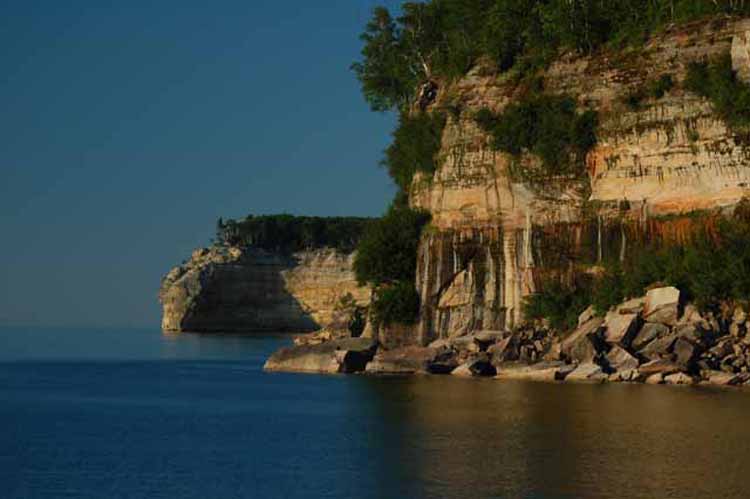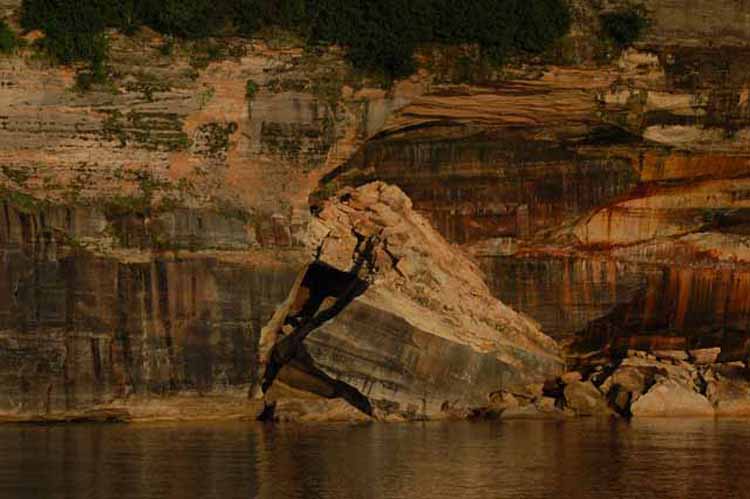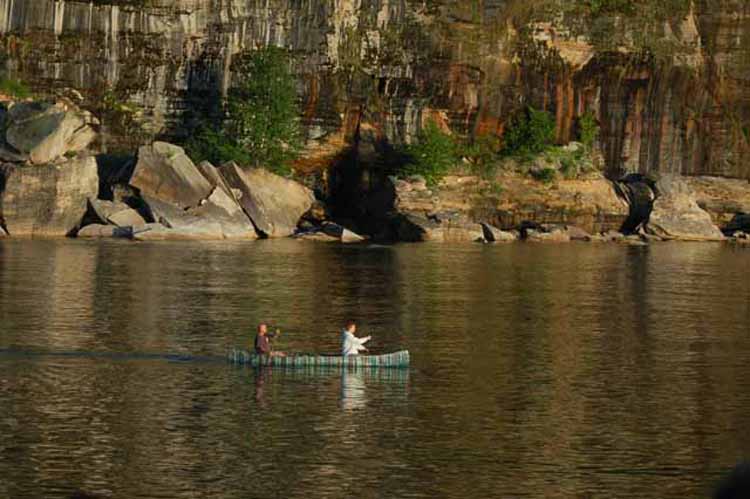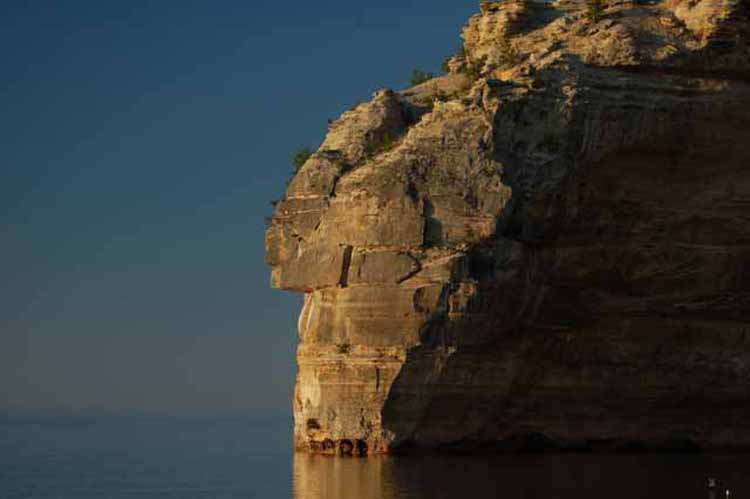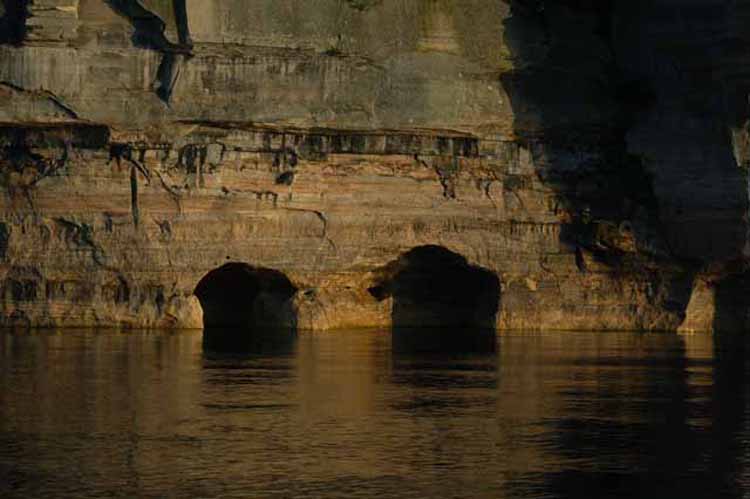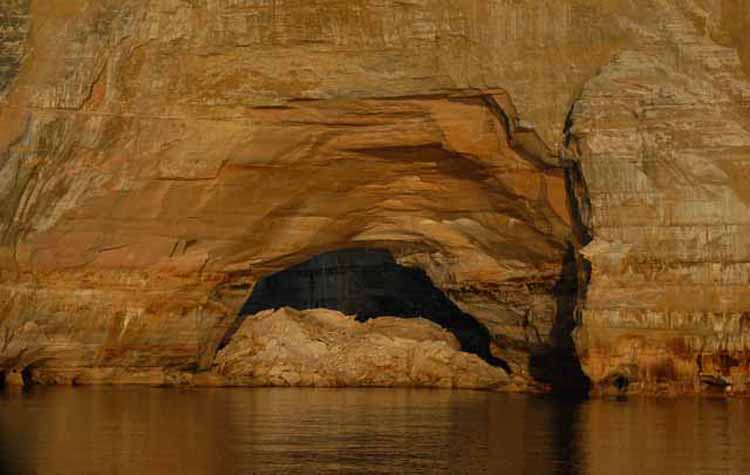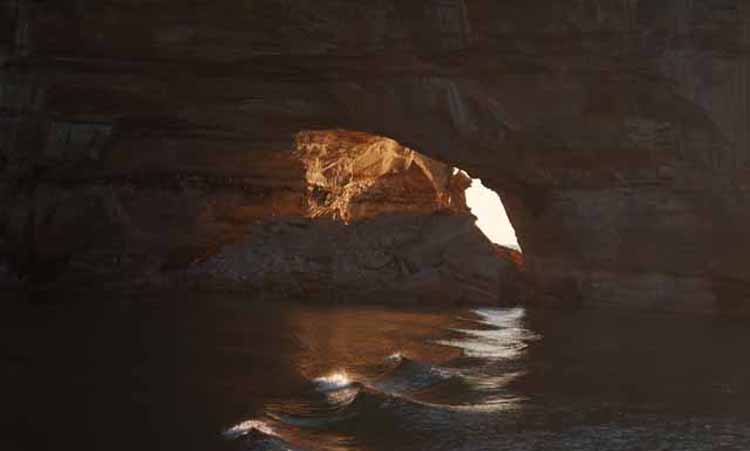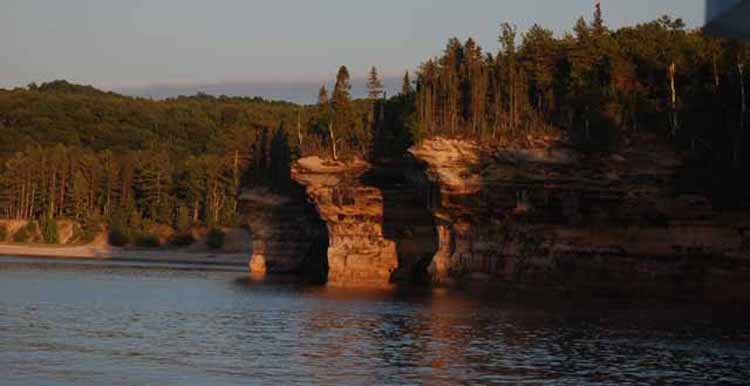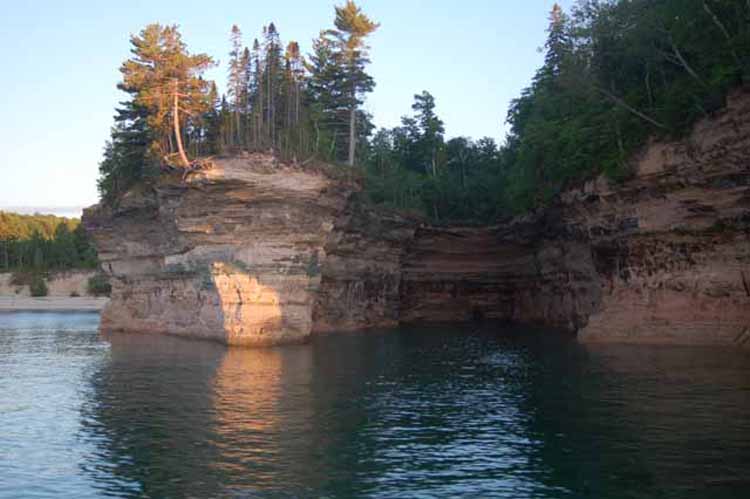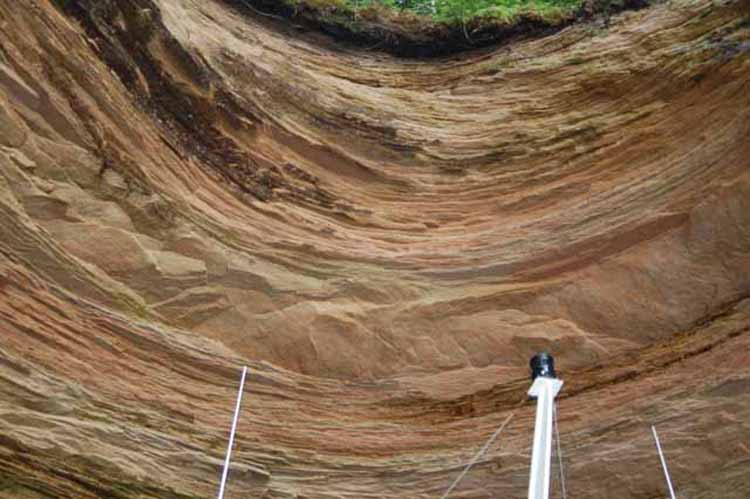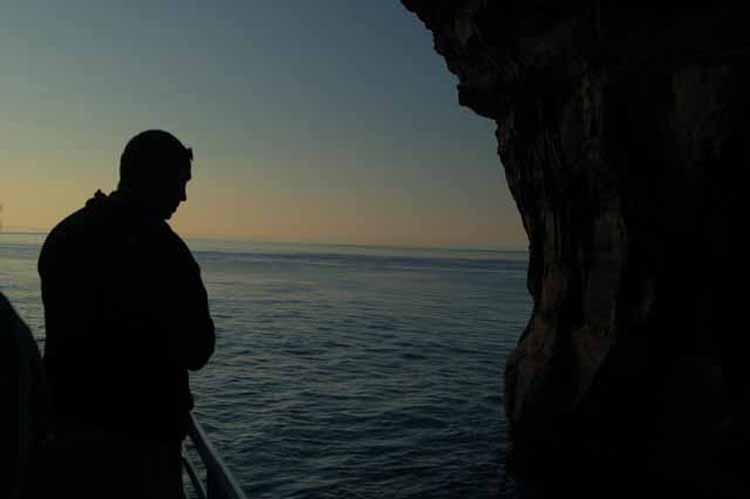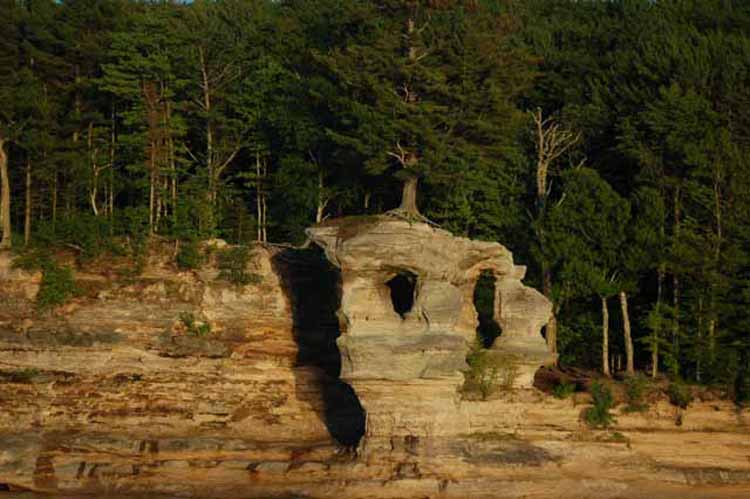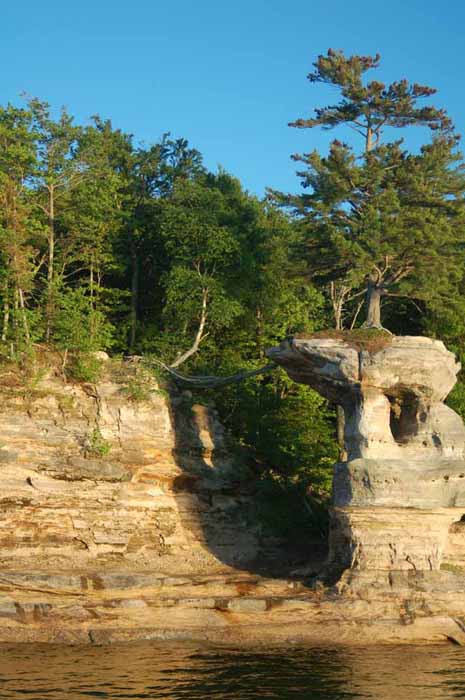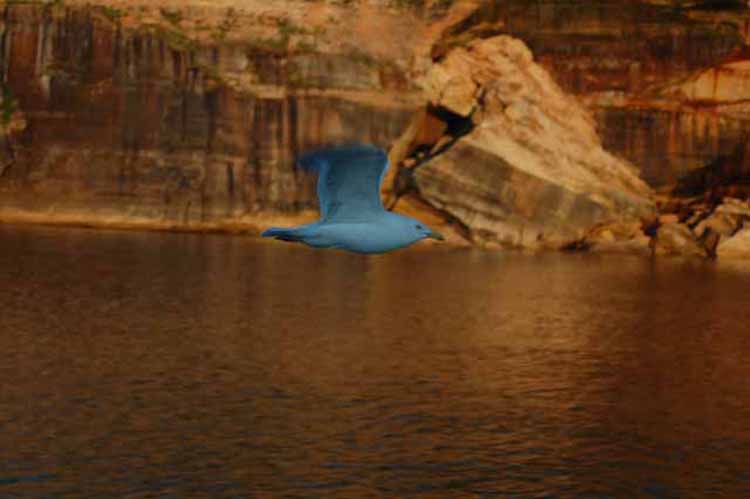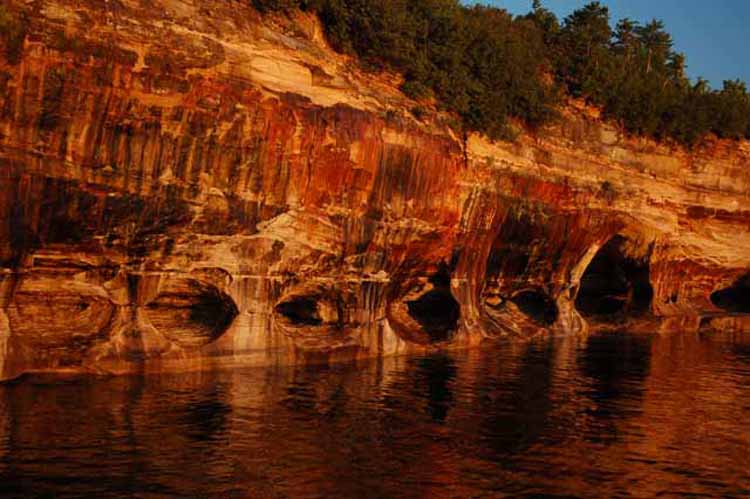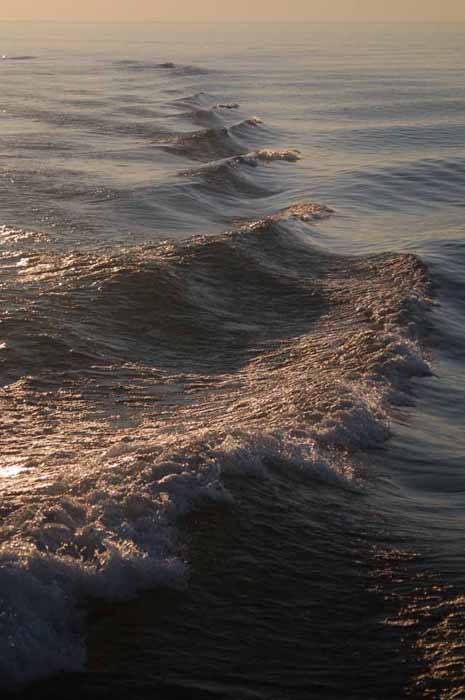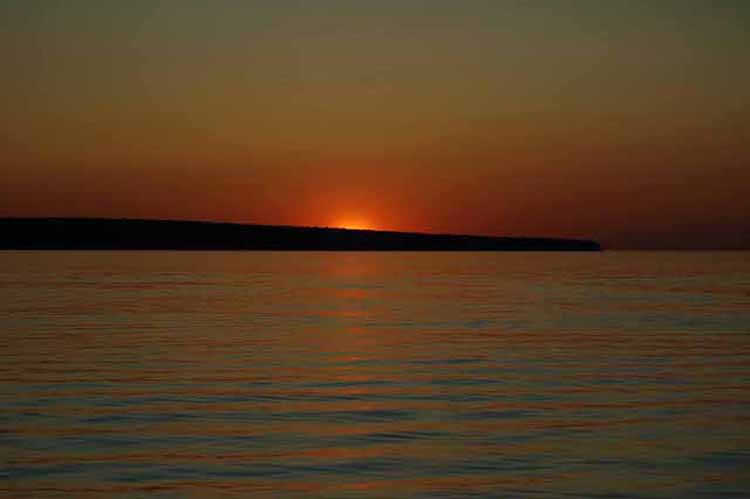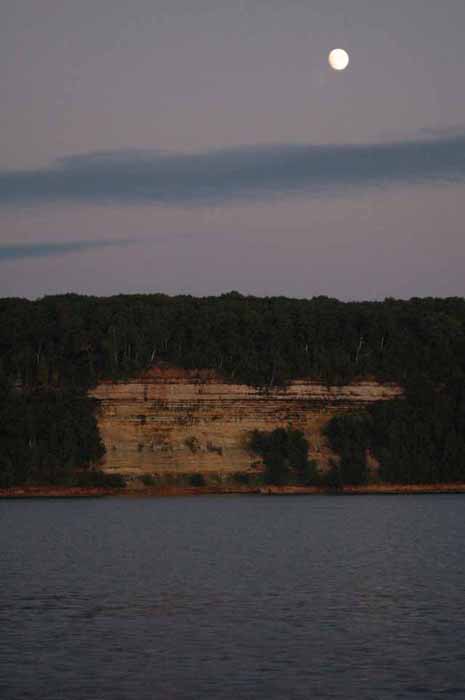 Thank you for visiting these photo pages.
If you're interested in seeing more, please return to the Main Menu at the bottom of my home page and make your selection.
All images within 'The Wandering Chick' Web site are copyright protected. They may not be downloaded or otherwise copied.
Please contact me if you think a particular photo or set of photos can be used in your publication.