the wandering chick

It was 3:30 in the afternoon. I had been inside most of the day that had started out chilly and a bit overcast. My second day in the Santa Fe area, and I'm not liking the weather that contradicts the 300+ days of sunshine this area is known for.

But it cleared up, it warmed up, the sky became...well, sky blue, and the clouds puffed up in snowy white bundles of beauty. So I took off for the hills.

Didn't have a destination in mind; just wanted to drive the countryside.

I took off south (west) on Cerrillos Road, Highway 14. After getting well out of town, I found a side road that turned out be named Bonanza Creek Road. It led, eventually, to the frontage road of I-25. I took that a while, then reluctantly got up on the interstate, south-bound, to get to the next exit. It turned out to be Exit 264 with signs to Cochiti Lake, Tent Rocks National Monument and Peña Blanca. I hadn't heard of any of these, so my curiosity was up.

I was already the happiest camper of the day, having experienced some gorgeous backroad scenery that had me stopping and pulling over for photos every 1/2-mile.

But when I decided that I'd go check out the tent rocks and drove into the national monument land, my eyes widened at what was before me. The 25-mph speed limit was way too slow; afterall, it was by now 5 in the afternoon. Be out by 6:45, I was told.

Tent Rocks National Monument, known among the local Pueblo de Cochiti Tribe as Kasha-Katuwe, "white cliffs, " is run by the Bureau of Land Management which has done an excellent job of maintaining two trails through the land of white cliffs.

As exciting as it was finding and exploring the tent rocks, no way does it lessen the enjoyment of the first part of this wonderful day excursion. The ride through the countryside that ended with a spectacular sunset definitely equalled the national monument.

...Tent Rocks Natl Monument

a short hike through tall white cliffs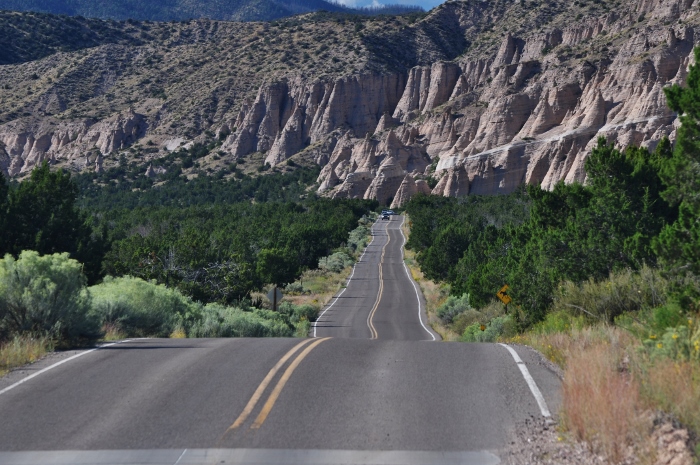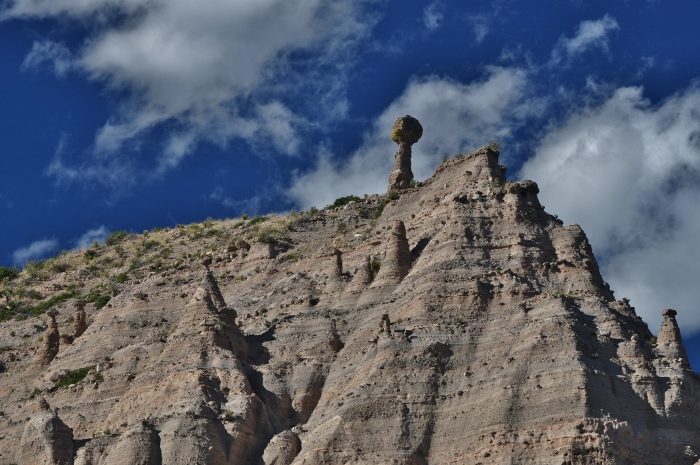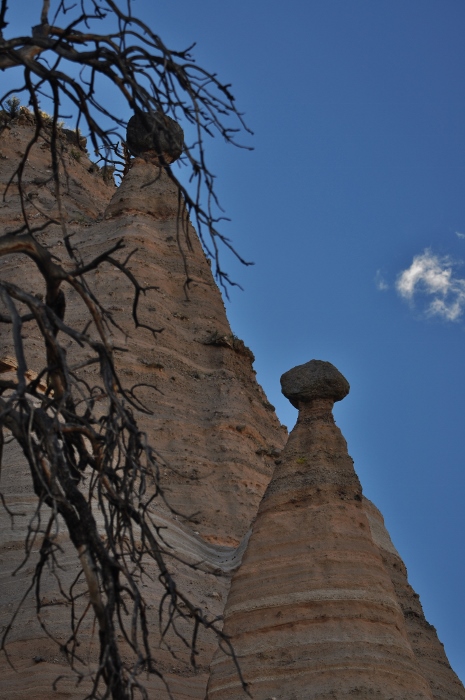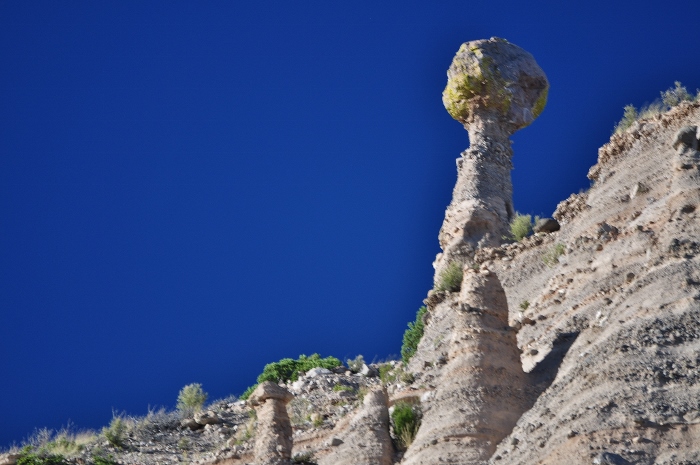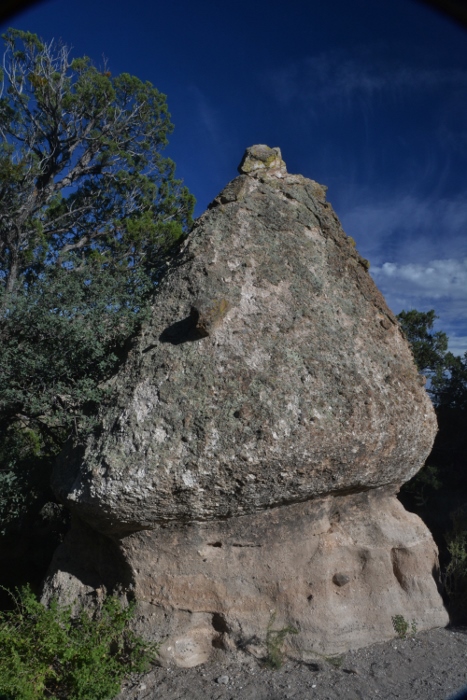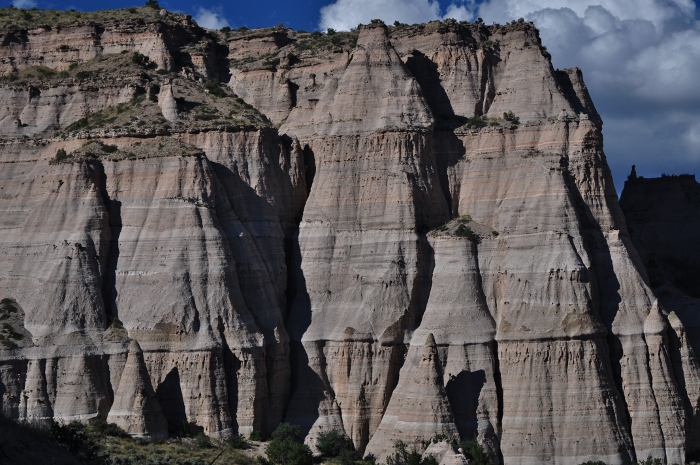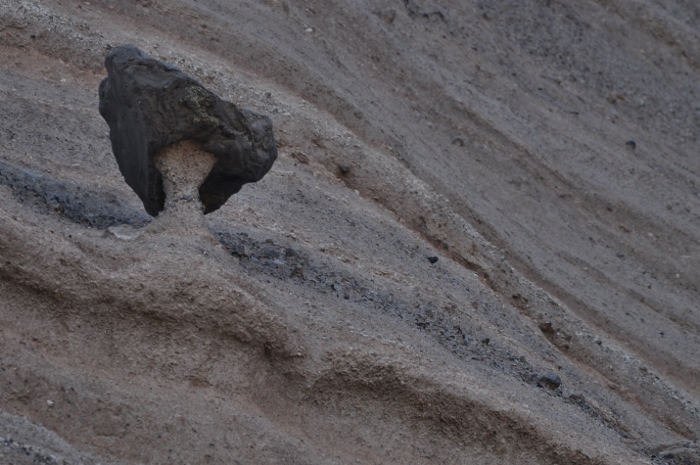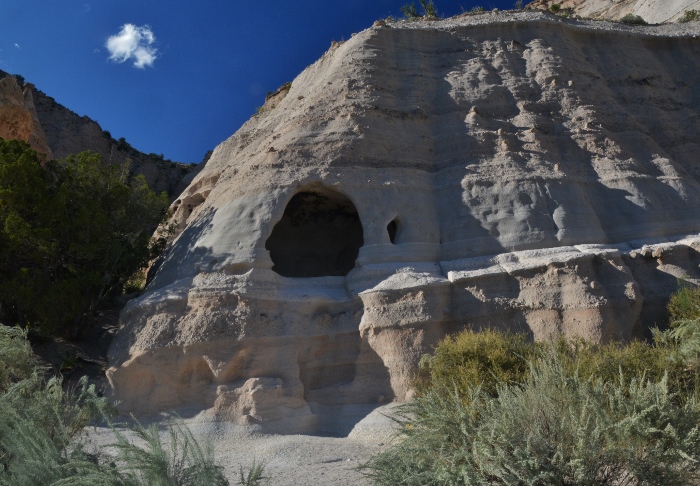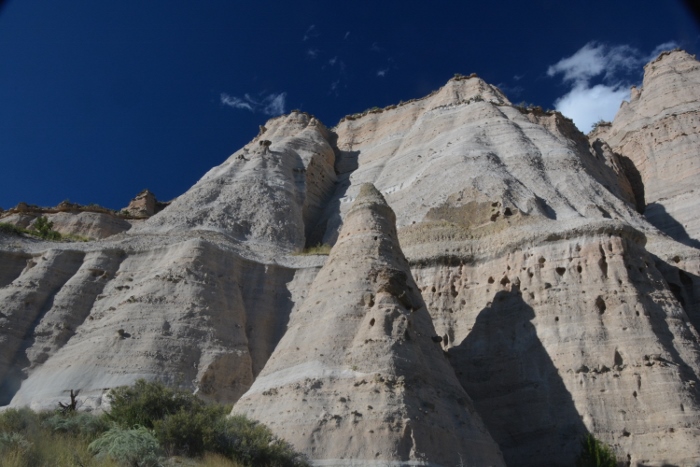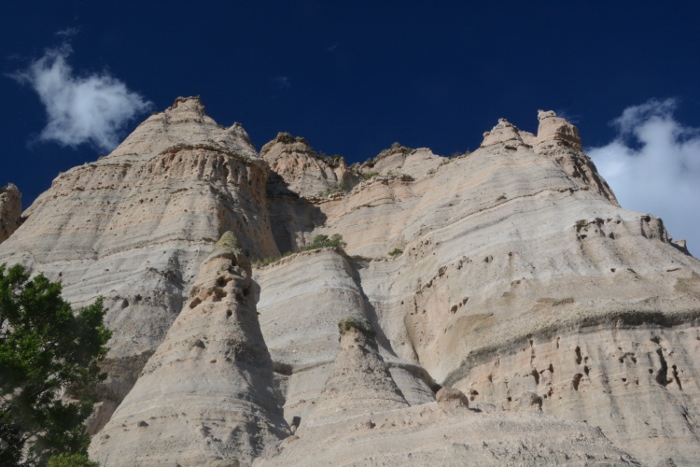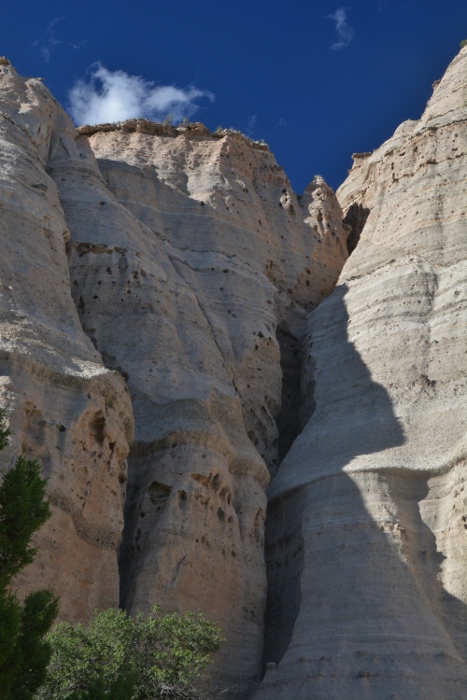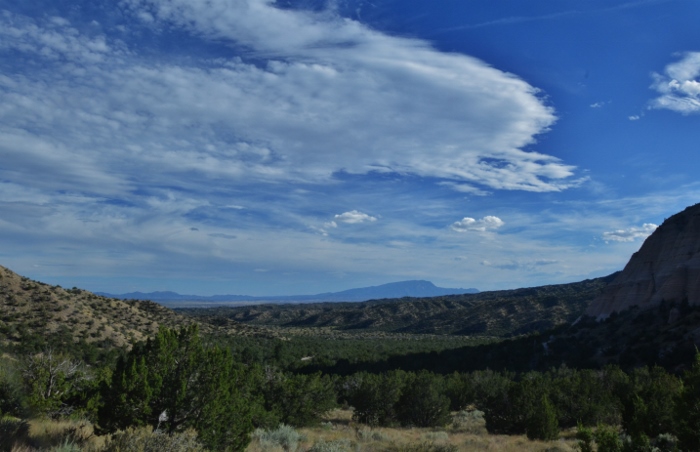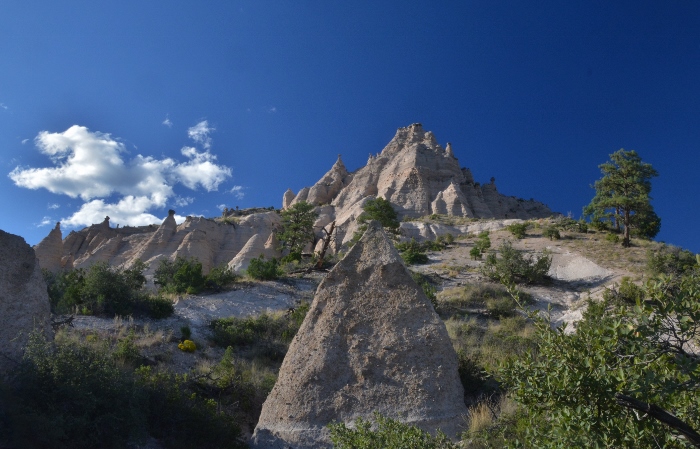 A link to some countryside shots I took on this very, very fun day are here.
In less than a week's time, I would be going back to Tent Rocks to hike the Canyon Trail with a friend. The 1.5 mile (one-way) trek through a slot canyon made the Cave Loop Trail seem like a walk in the park. The incredible journey up (...and up and up) led to a plateau that offered a 360-degree view overlooking the tent rocks and the breath-taking countryside beyond.
The remaining shots were taken on that hike.
Thank you for visiting these photo pages.
If you're interested in seeing more, please return to the Main Menu at the bottom of my home page and make your selection.
All images within 'The Wandering Chick' Web site are copyright protected. They may not be downloaded or otherwise copied.
Please contact me if you think a particular photo or set of photos can be used in your publication.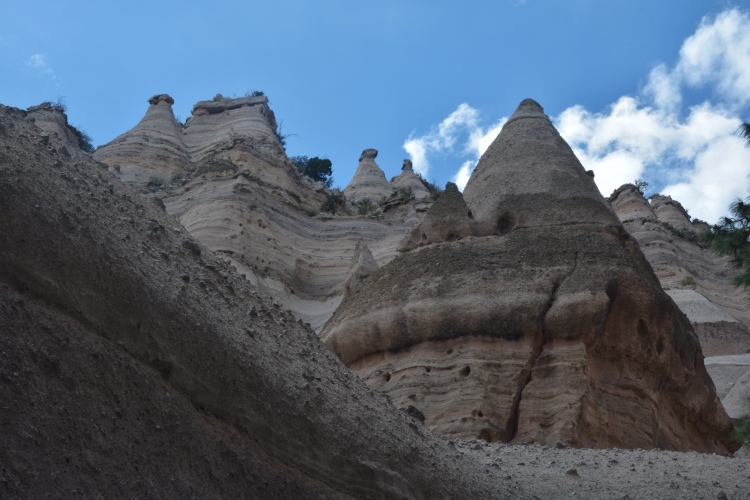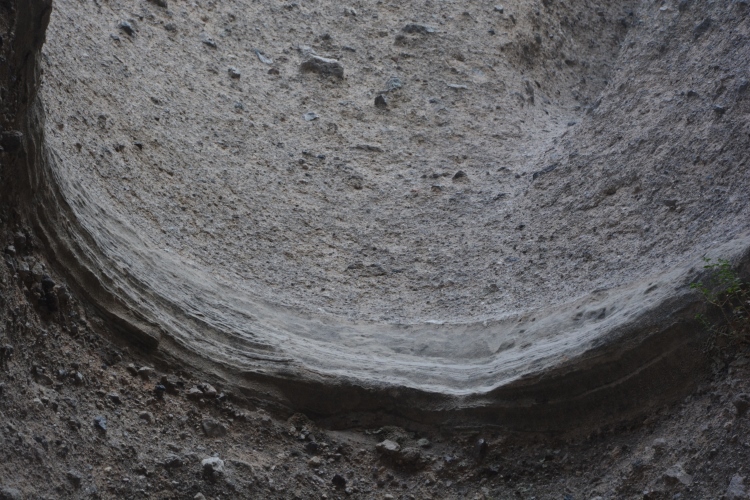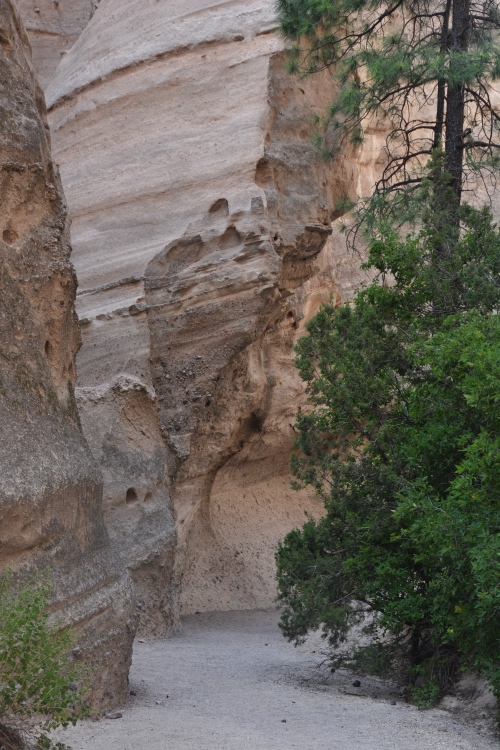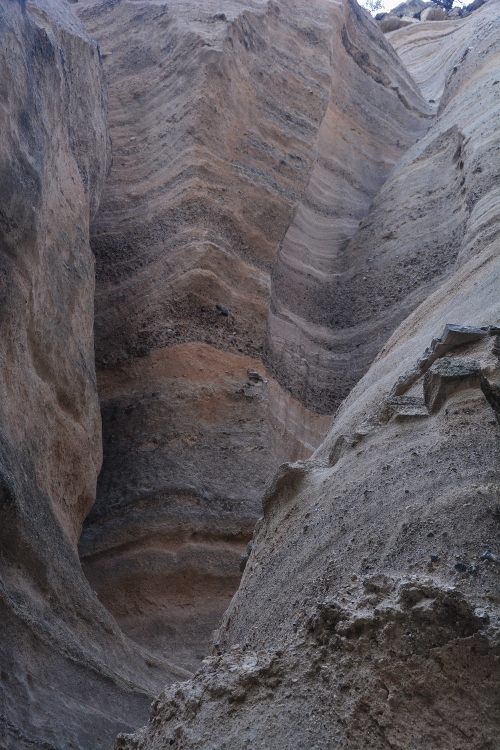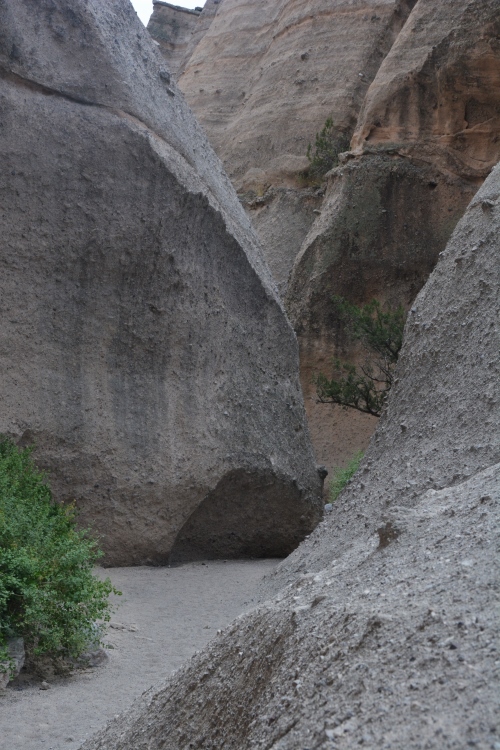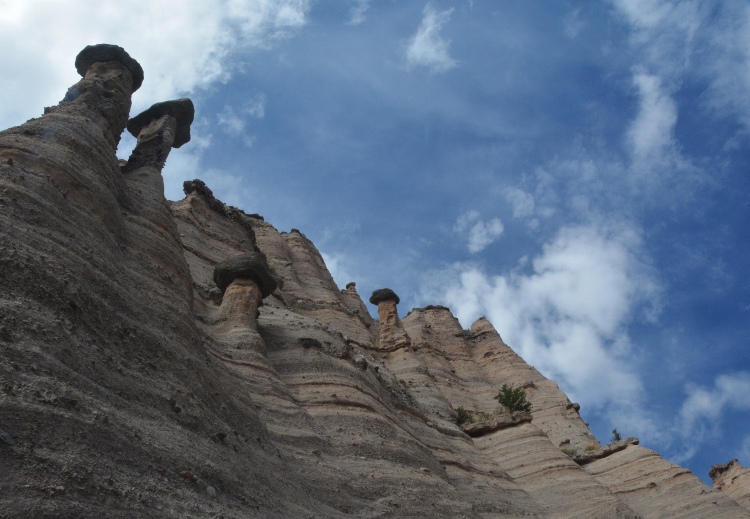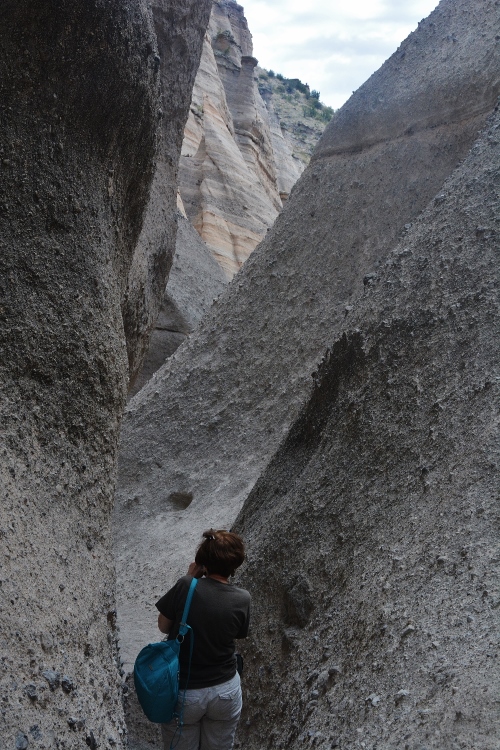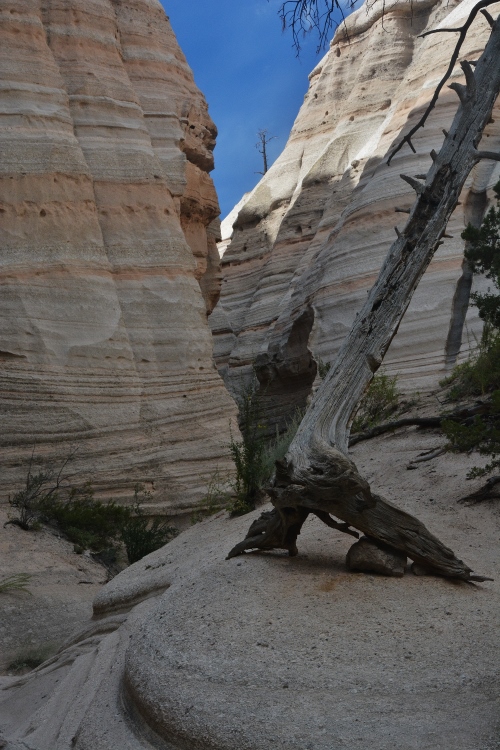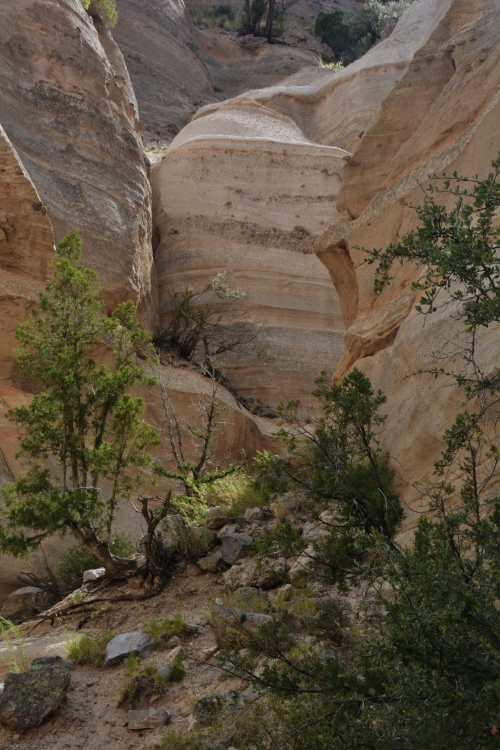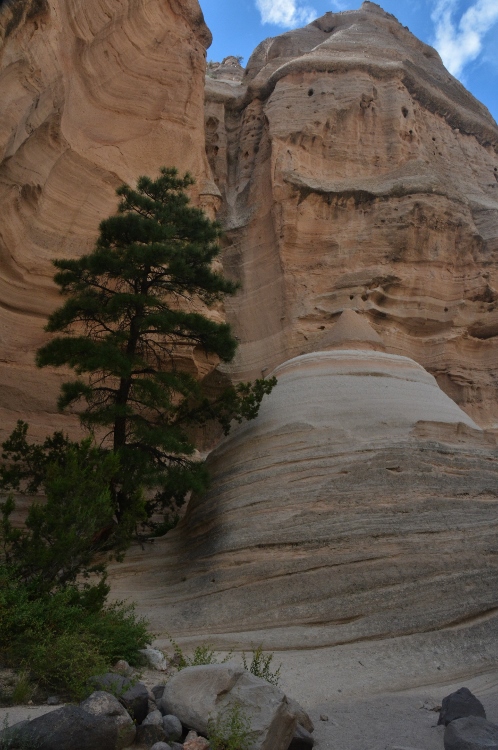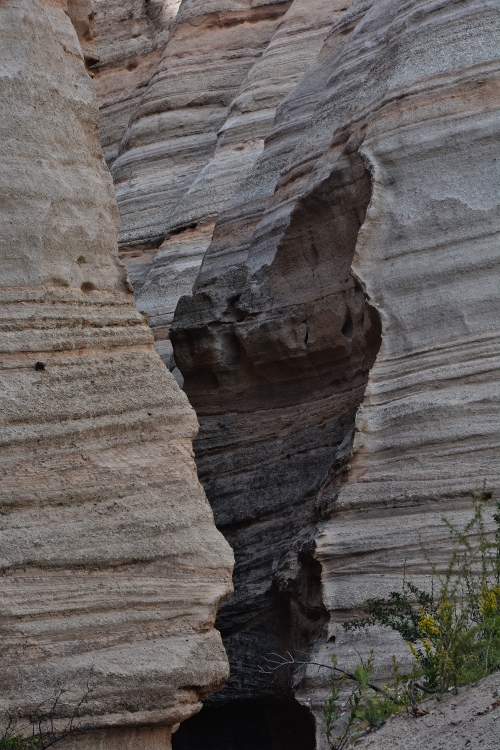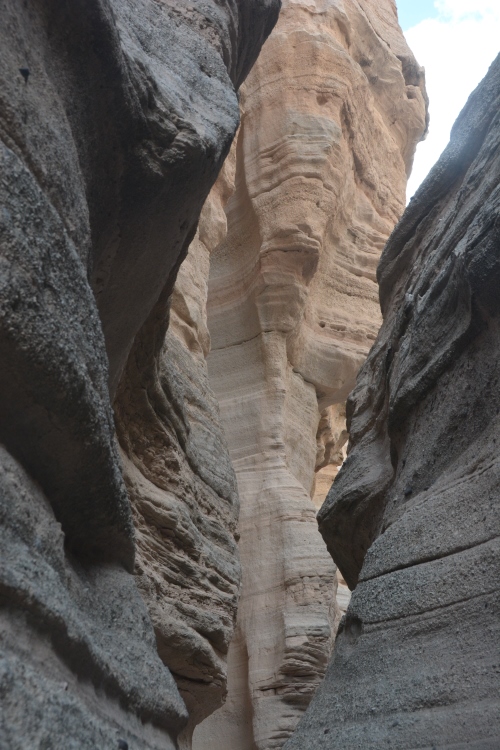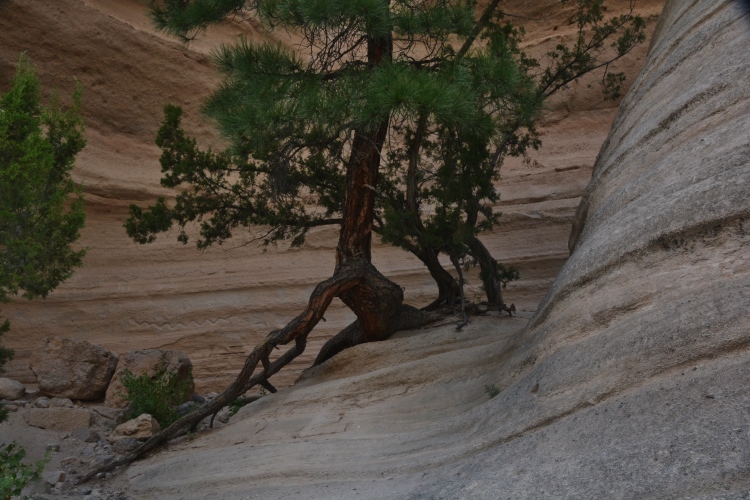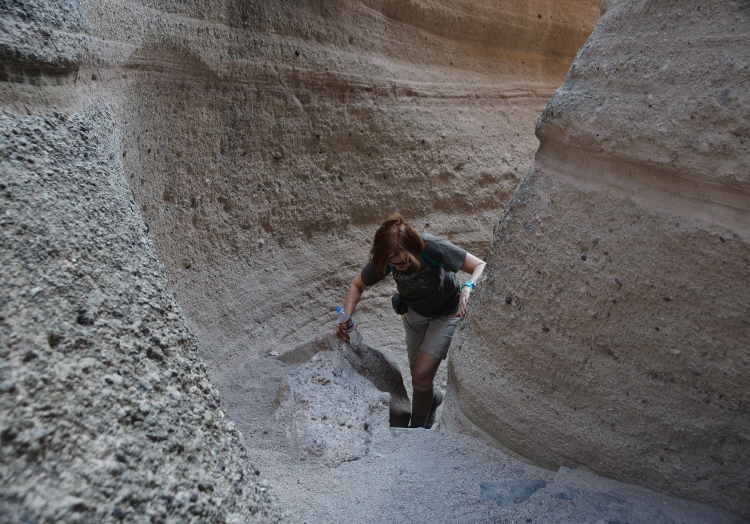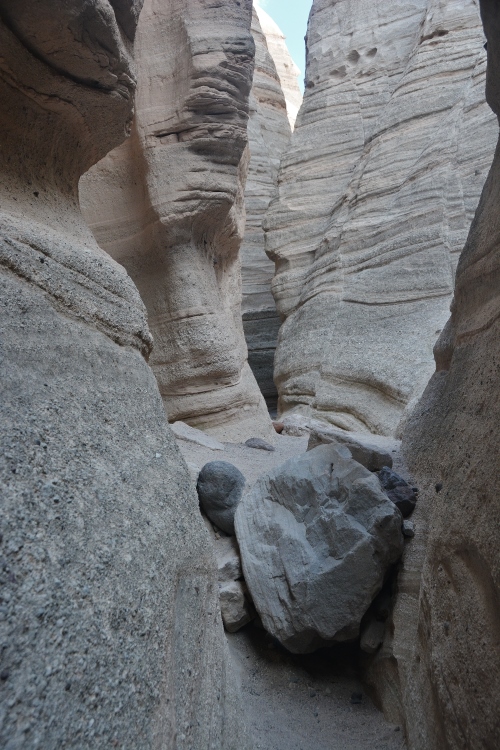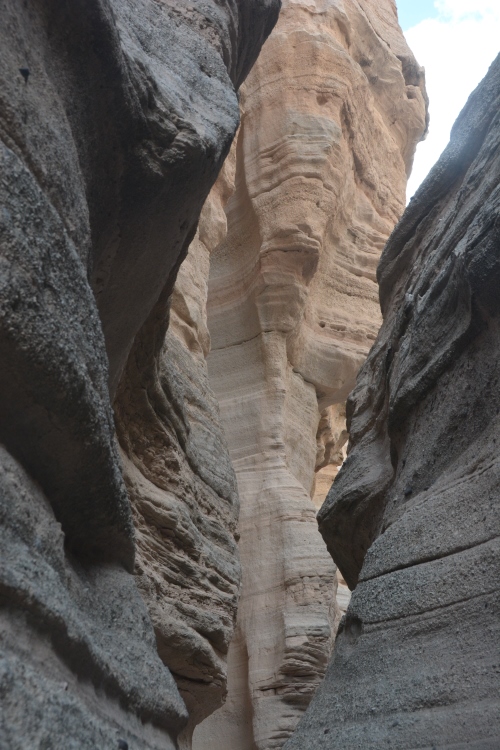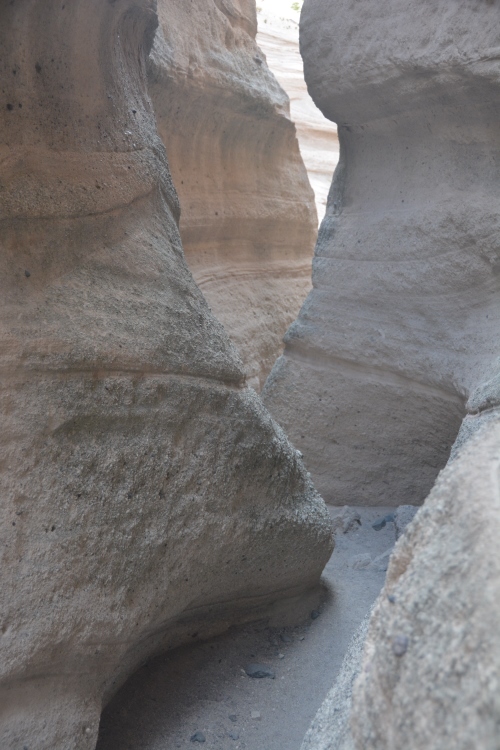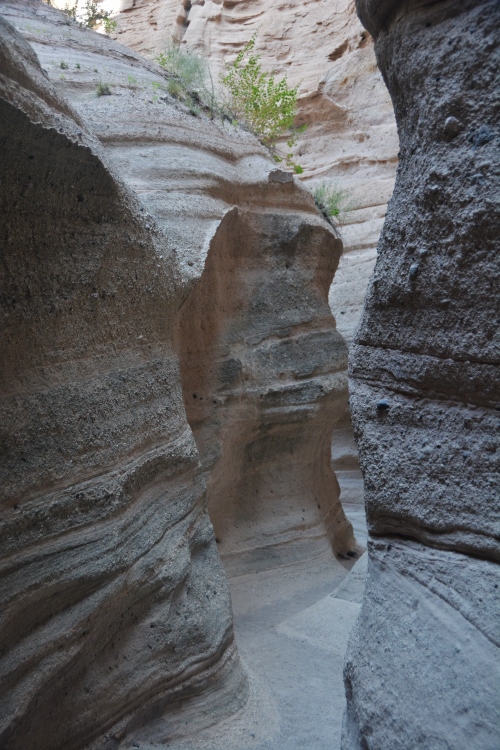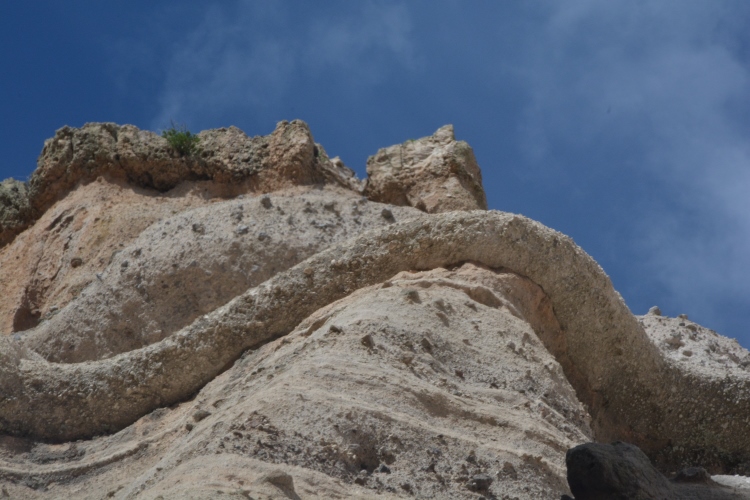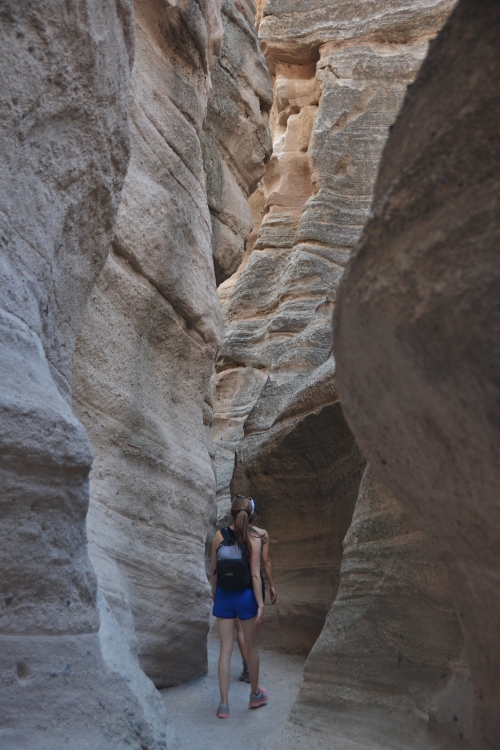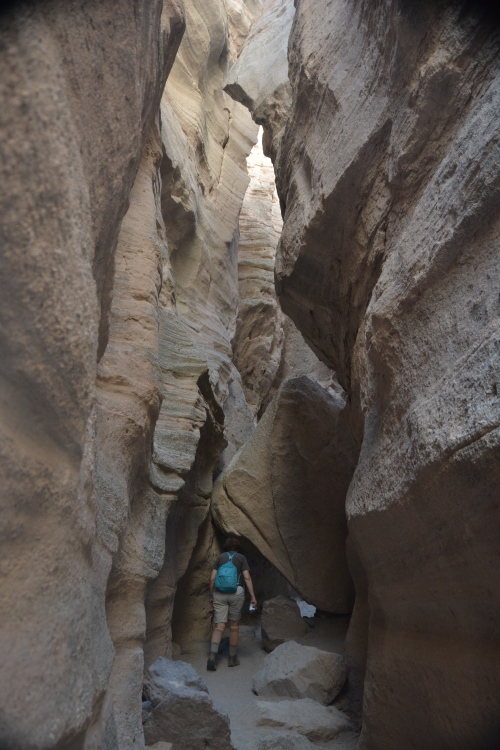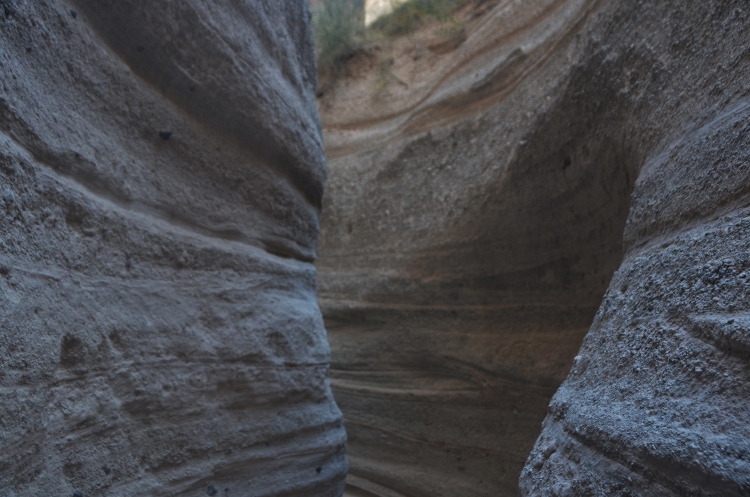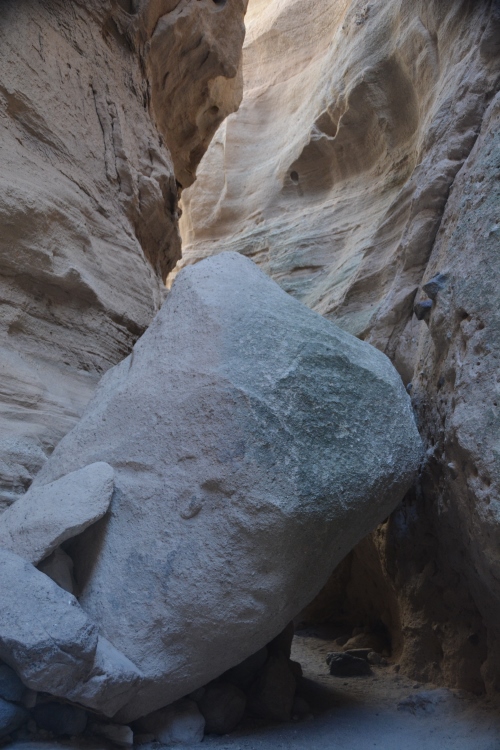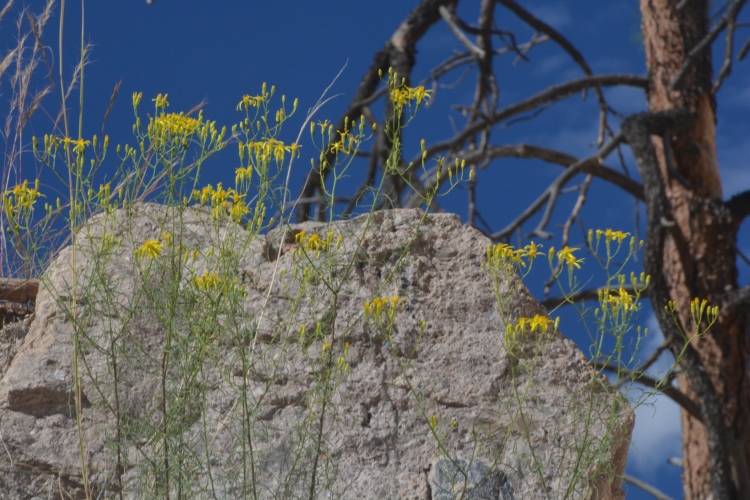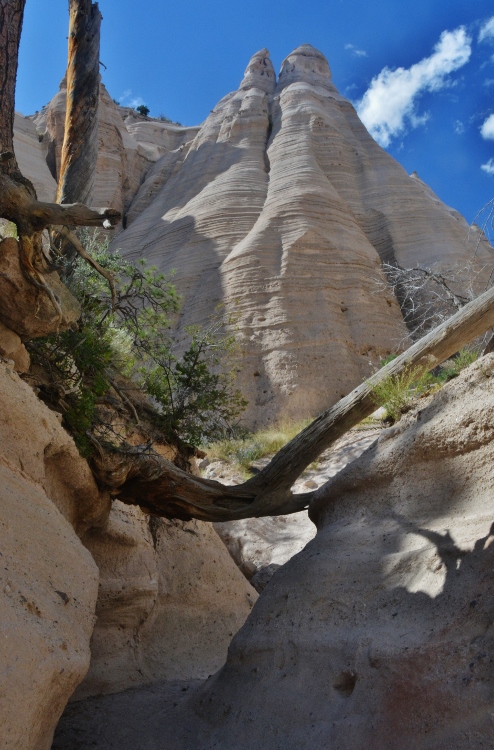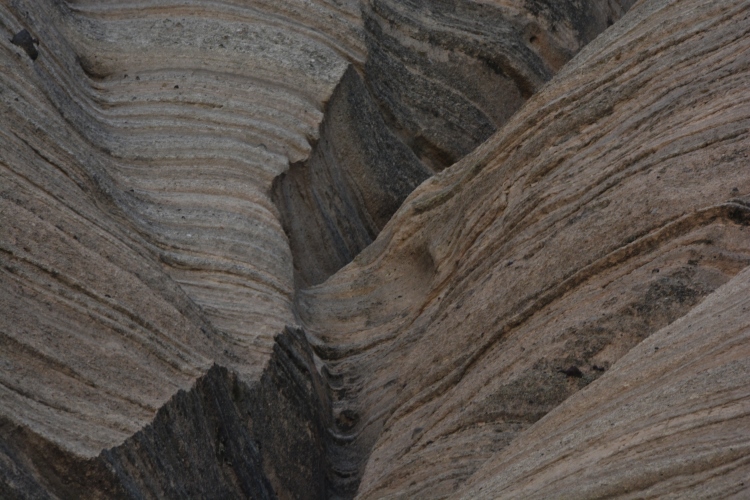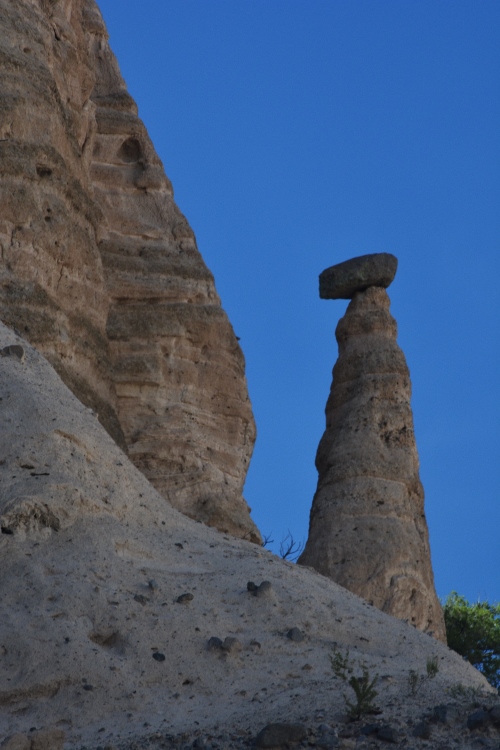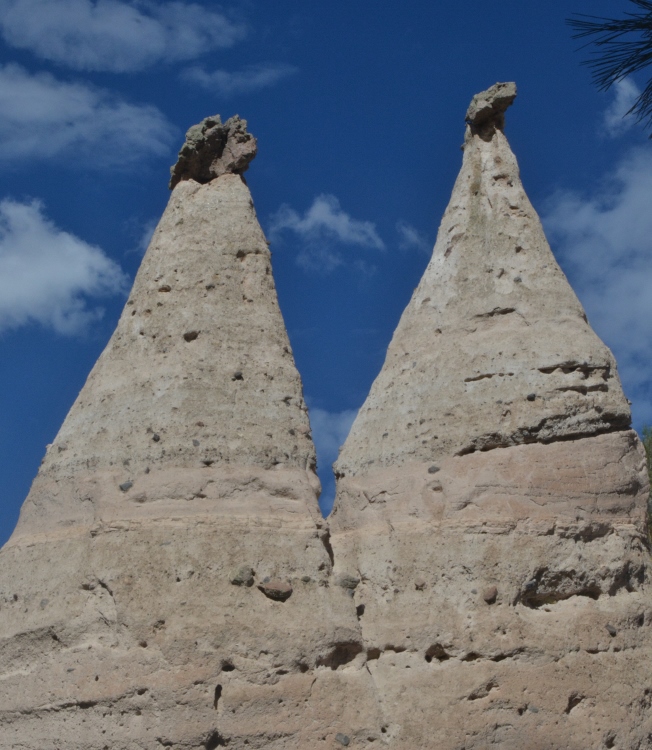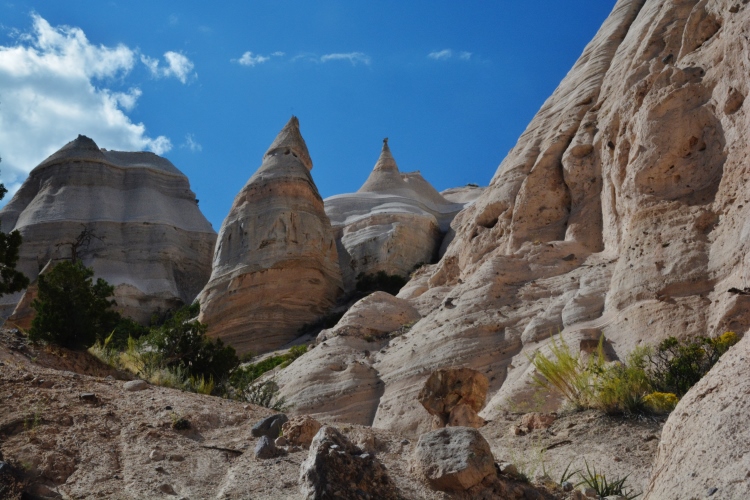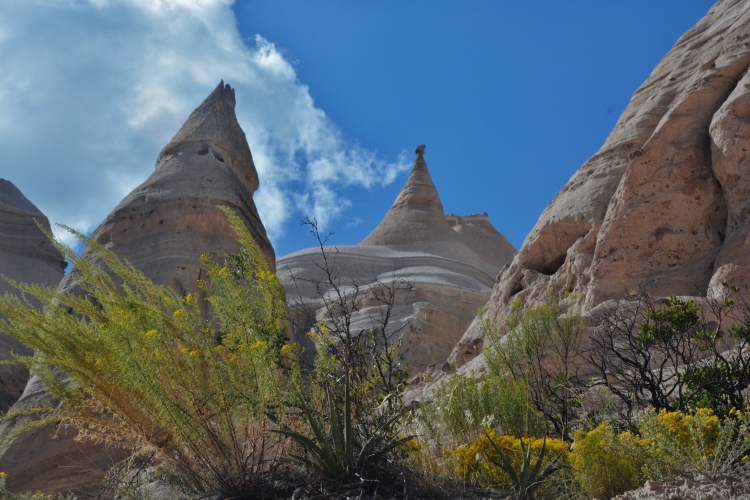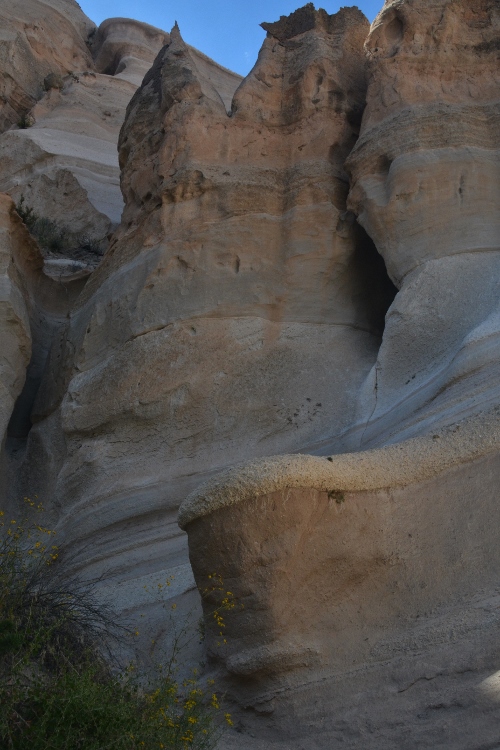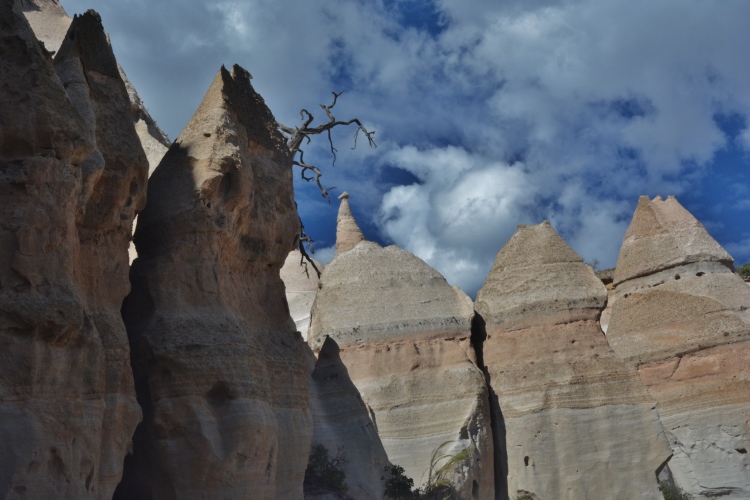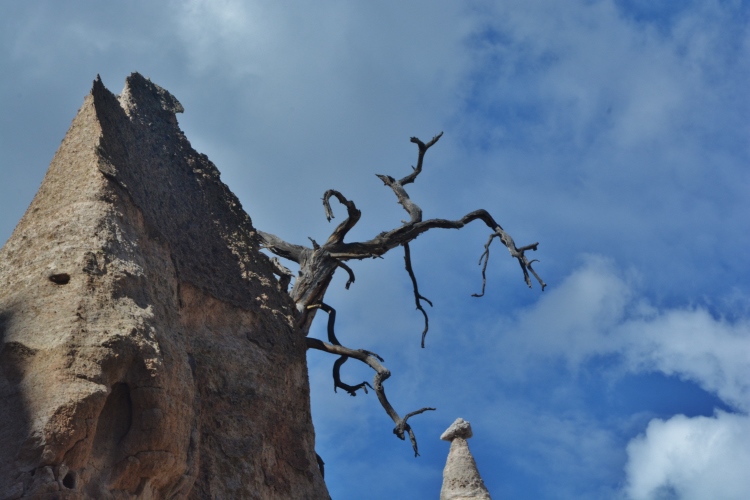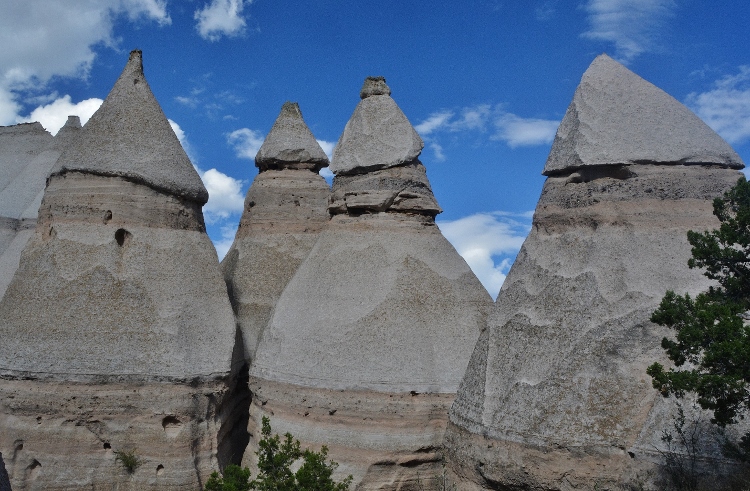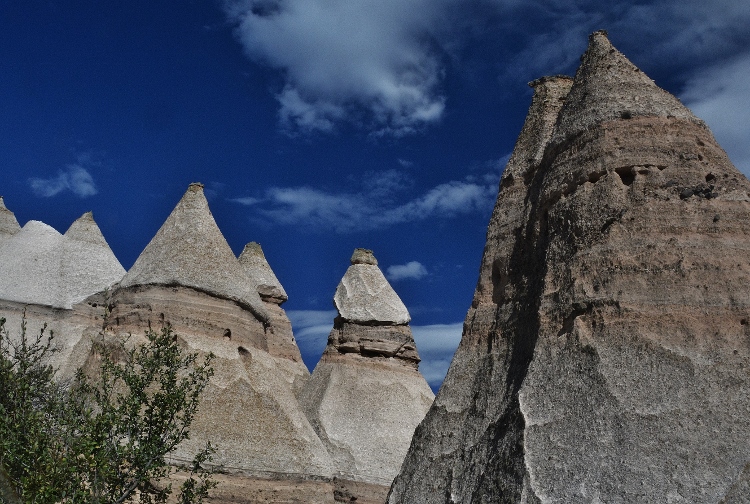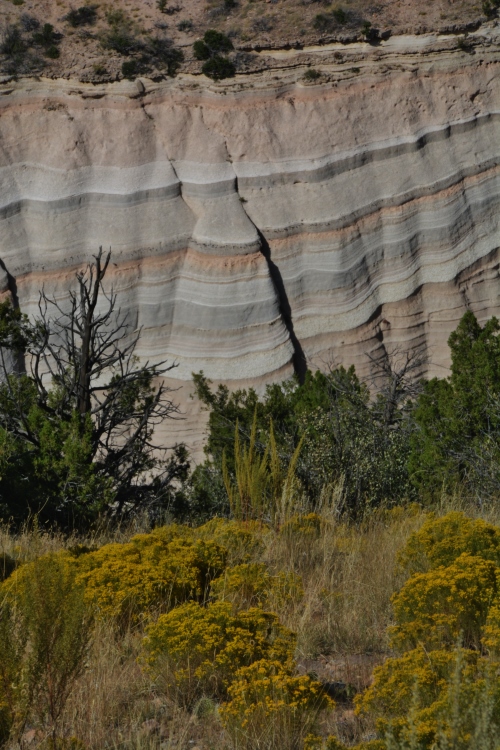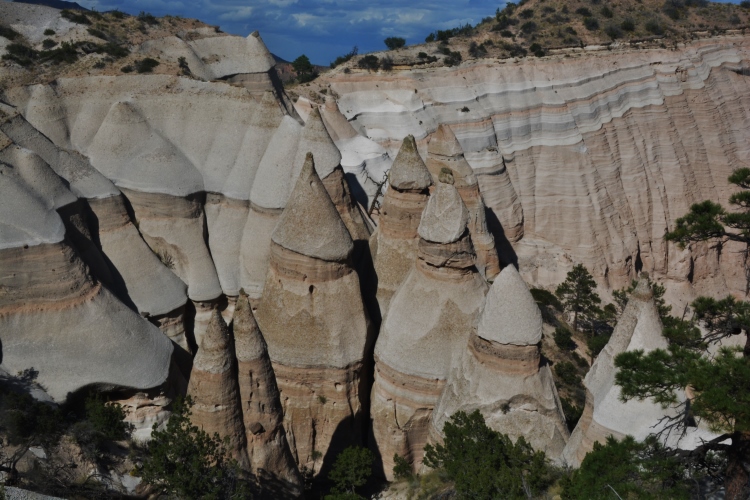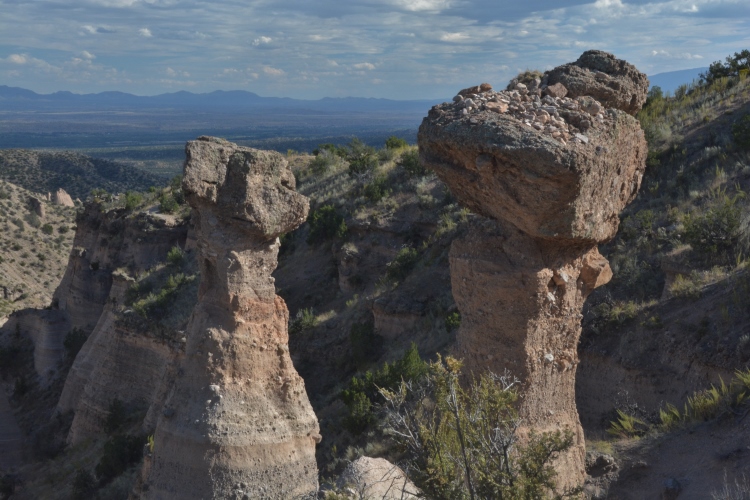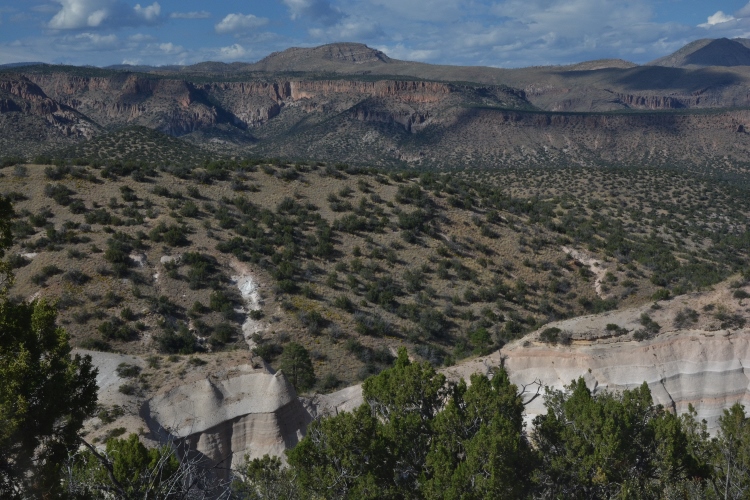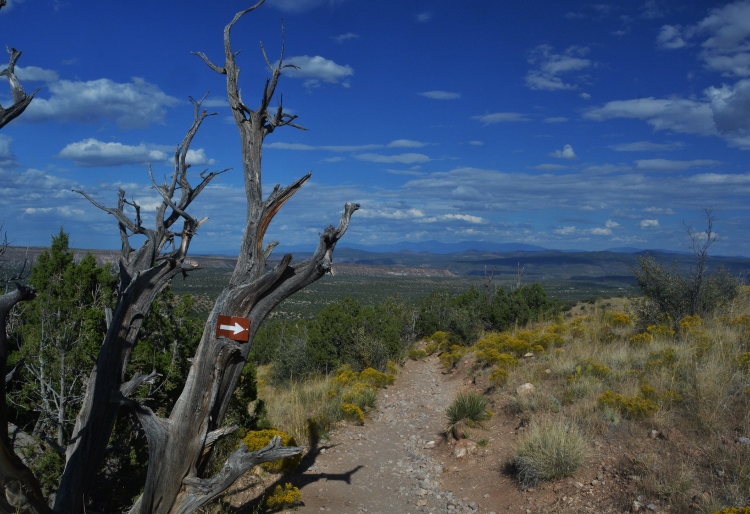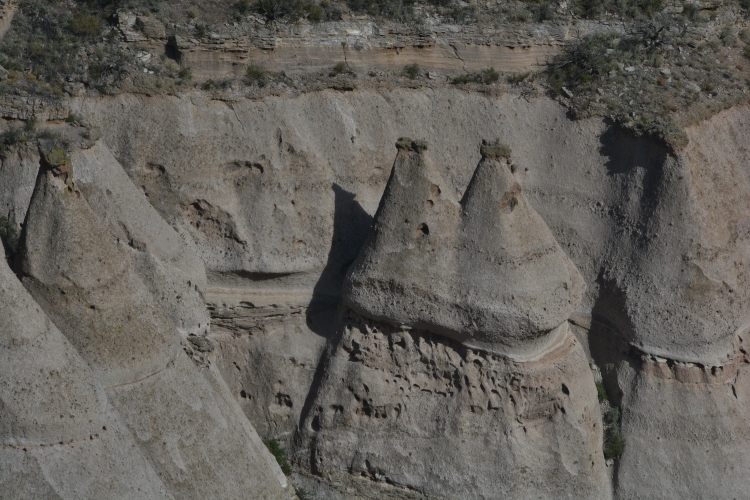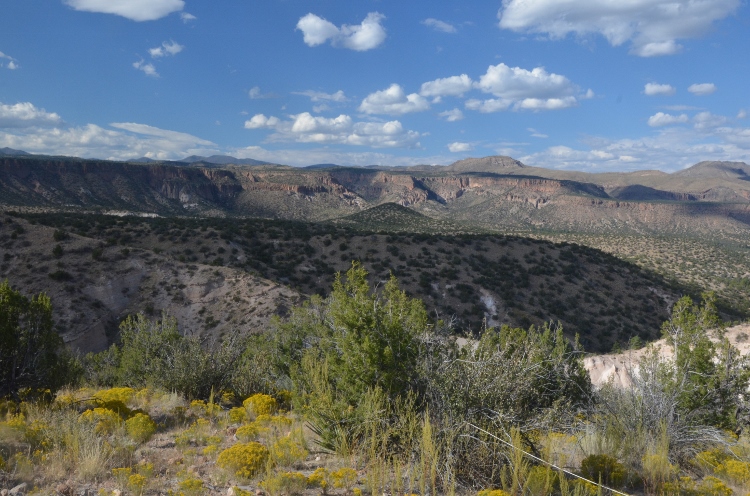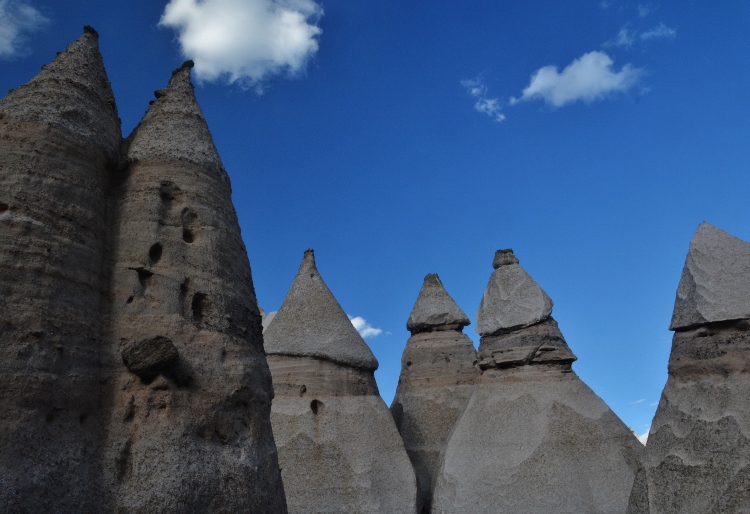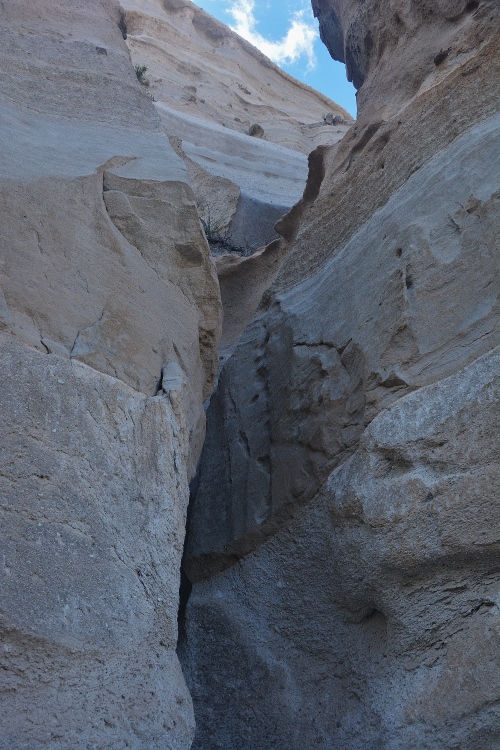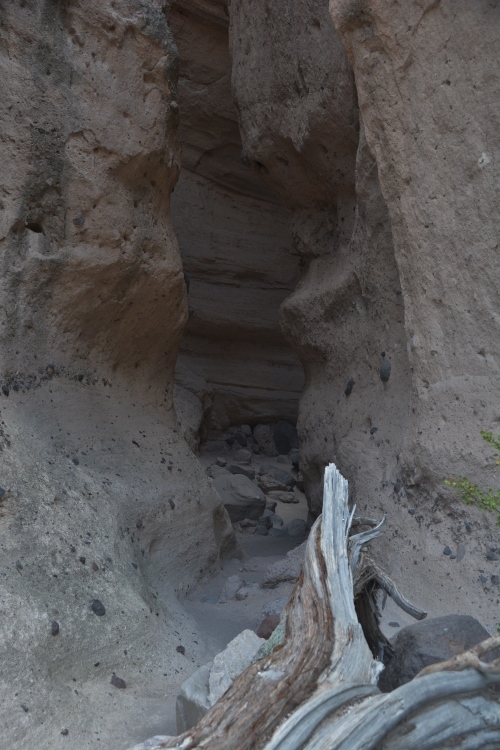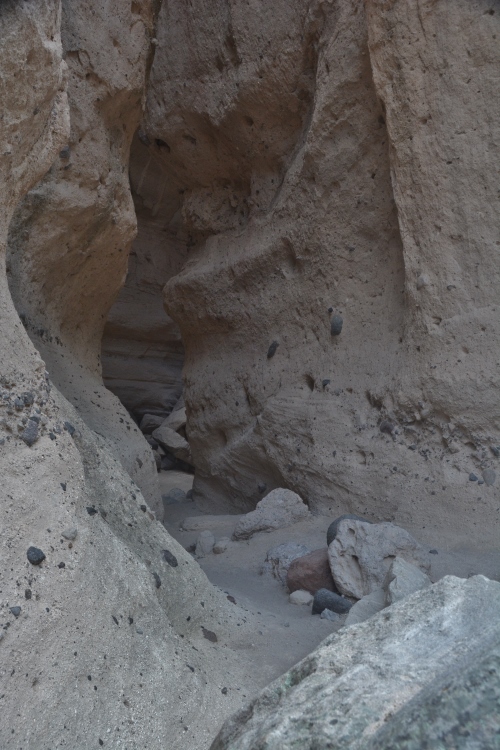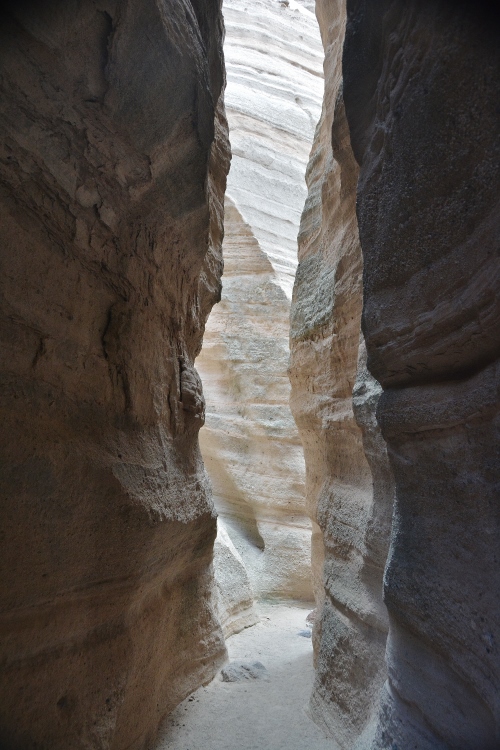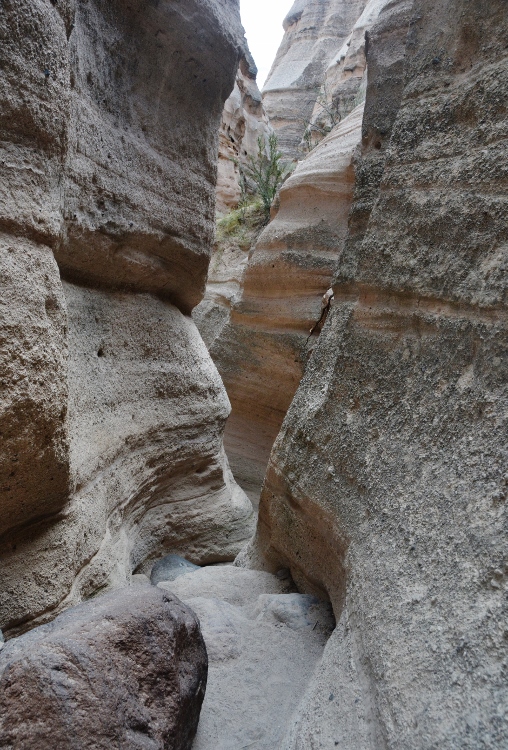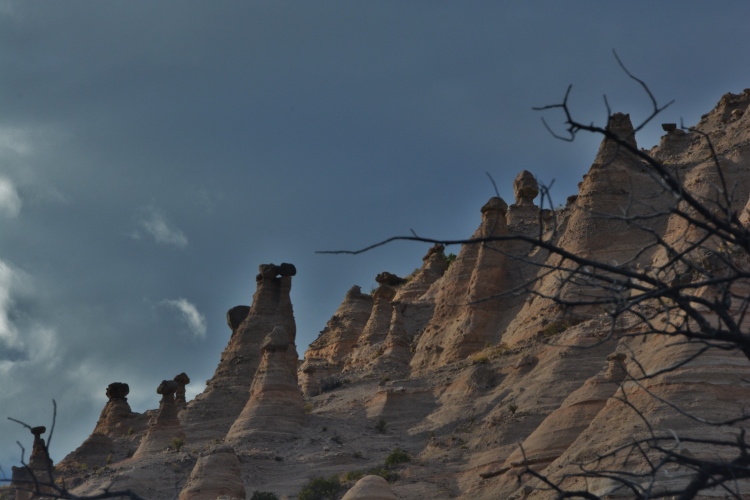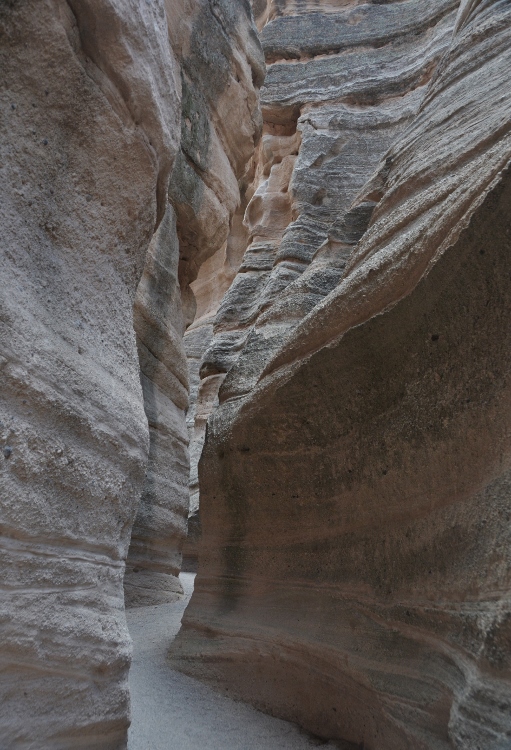 If you're interested in seeing more photos of The Enchanted State, please return to the
New Mexico home page
.
So, my first travel partner left, and four days later a second one came to visit. I was still in the area and knew she'd love this hike, so I took her on it. It was one of the highlights of her trip, and I enjoyed it probably more the second time because I knew what to expect.
It was a difficult decision, but I decided not to take my cameras on this hike up since I already had so many pictures. But I did take my cell phone. I just couldn't NOT take pictures. So, the remaining shots are ones taken on the same song, second verse of Tent Rocks Slot Canyon Trail. Enjoy!