the wandering chick

...Mount St. Helens

and her path of destruction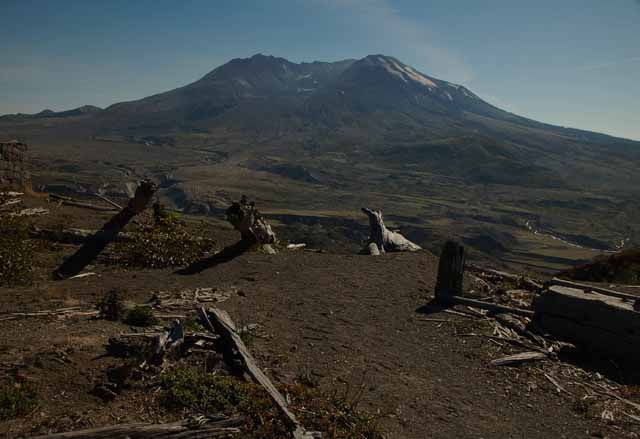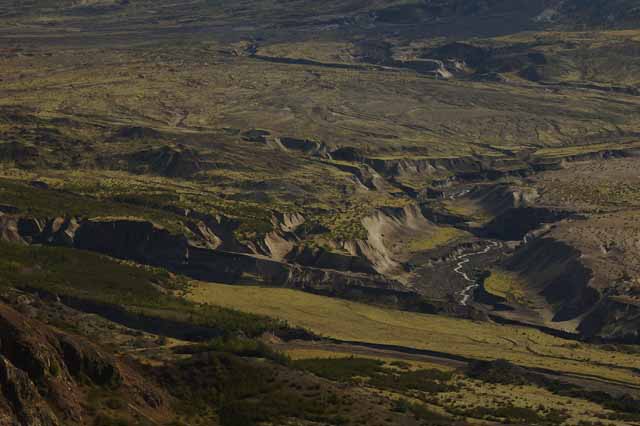 Mount St. Helens erupted on May 18, 1980. It was 8:32 on a Sunday morning.
She erupted from her side, meaning all the force of the blow, instead of heading skyward, headed north toward the hills traveling at a speed of 300 miles per hour. Everything in its path for 17 miles was completely destroyed.
The eruption caused the largest landslide in recorded history. Debris traveled at speeds between 70 and 150 miles per hour. As a result, 57 lives were lost, , 250 homes destroyed, 27 bridges and 185 miles of highway wiped out. The Toutle River was buried hundreds of feet under the debris.
And it's still evident today. Tree stumps dot the hillsides, and in some cases, the hills are bare. The Toutle River Valley is completely changed, with no water and little vegetation. It resembles more the moon than it does the rich lusciousl forest that it once was.
The mountain itself changed also. It lost 1300 feet at its top, which is now a 1-mile-wide crater shaped like a horseshoe. If any good can come from such disaster, it is the creation of new lakes. Coldwater Lake and Castle Lake were created after the eruption, when debris blocked the flow of the melted snow. Since the water had nowhere to go, it collected, forming these two lakes.
Four informative Visitor Centers along the Route 504 take you back to the time of the eruption, offering educational and emotional information on the disaster and the mountain itself. The last one, the Johnston Ridge Observatory, is located only about five miles away from the north face of the mountain, with excellent views of the crater and the path of destruction.
If you get a chance to visit the area, do so. I think we often don't realize and appreciate the severity of such disaster until we see it - or its results - first-hand.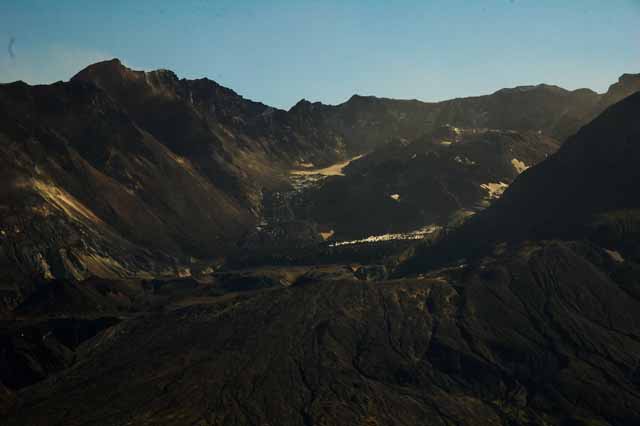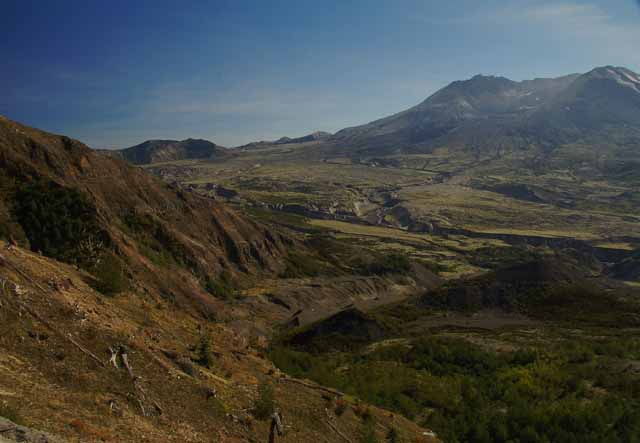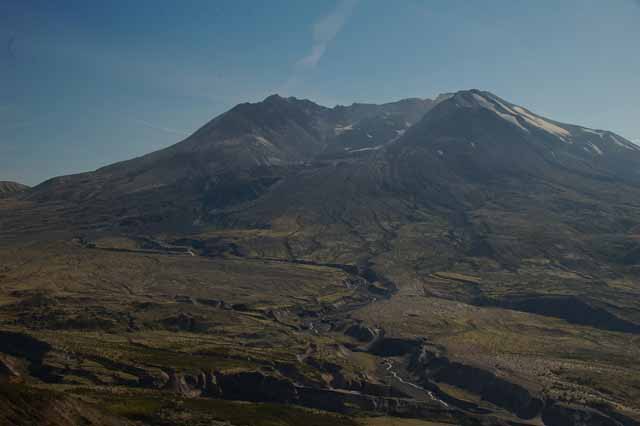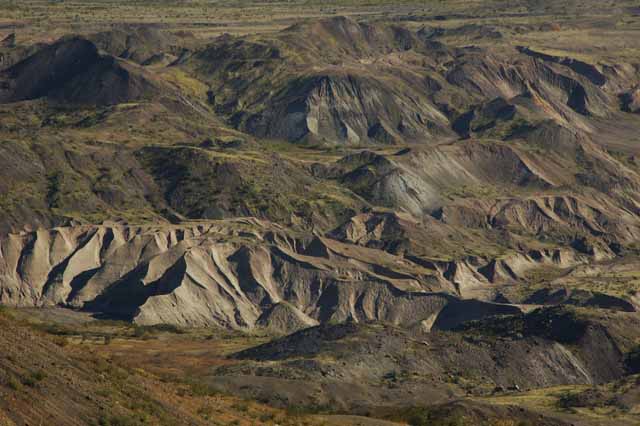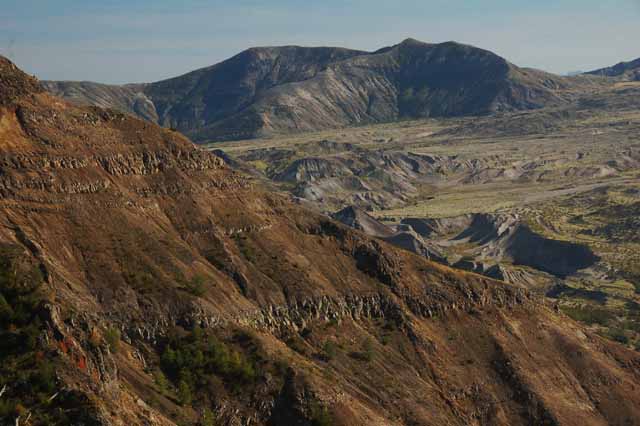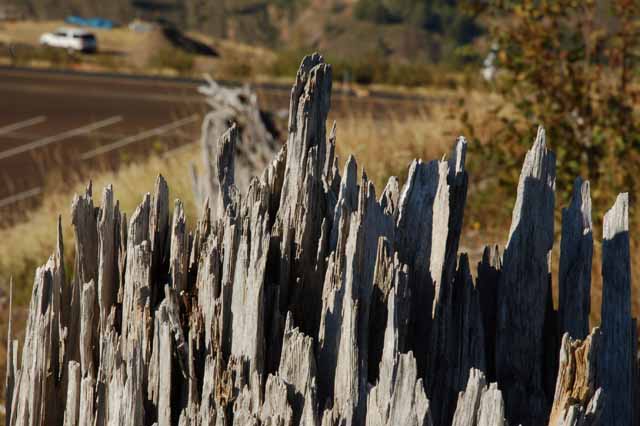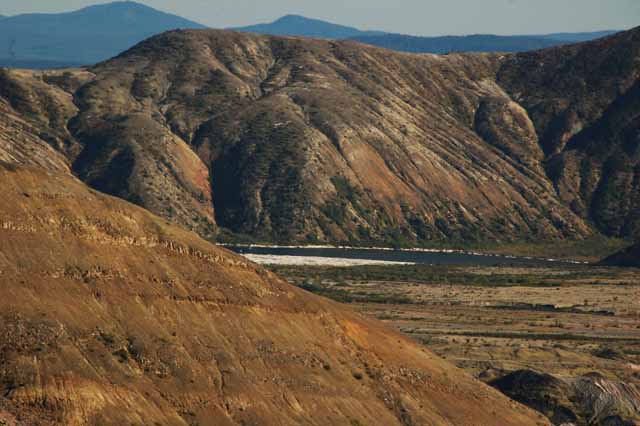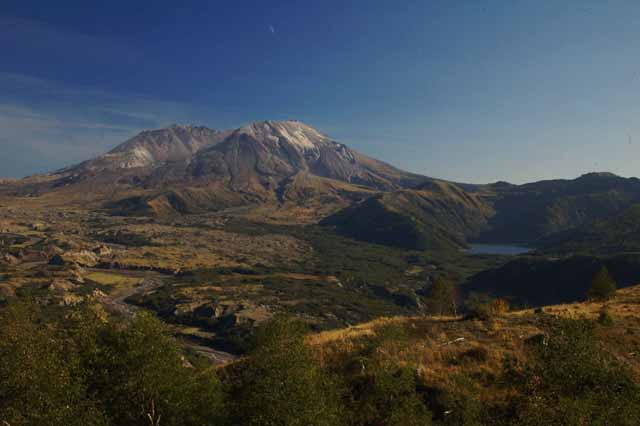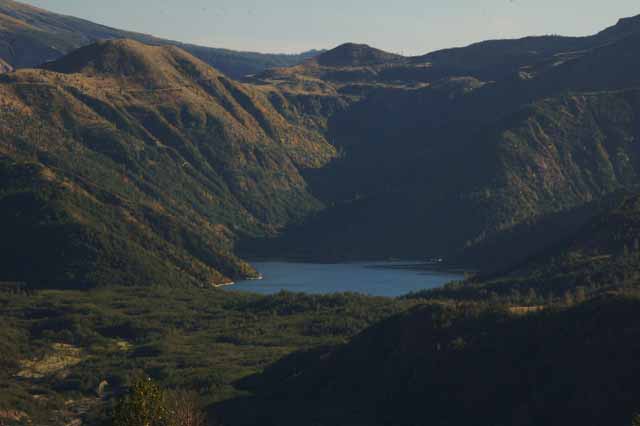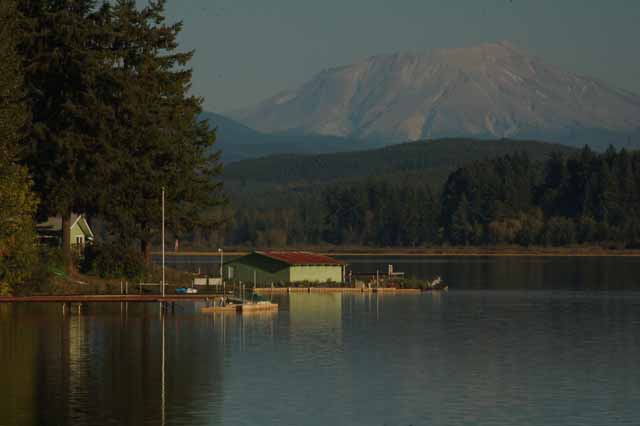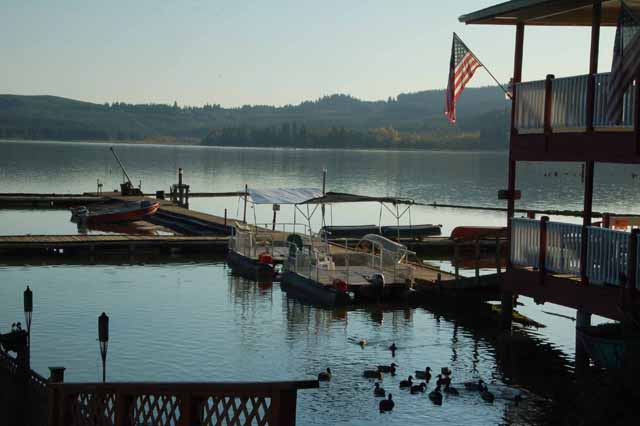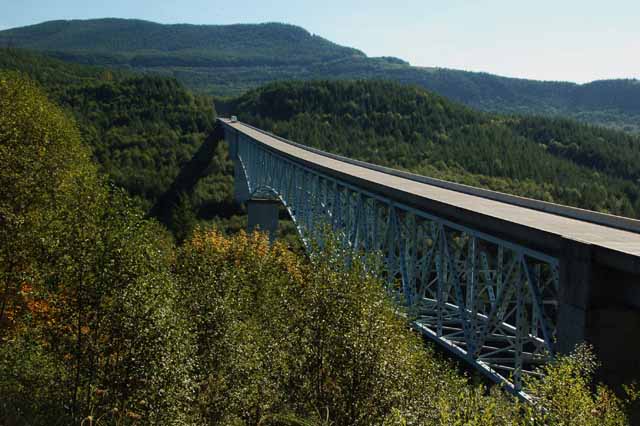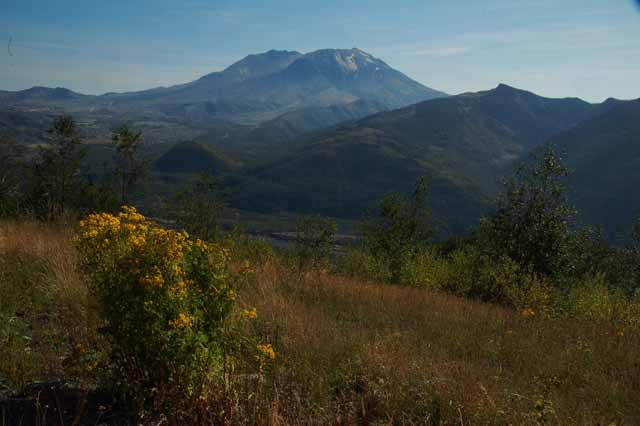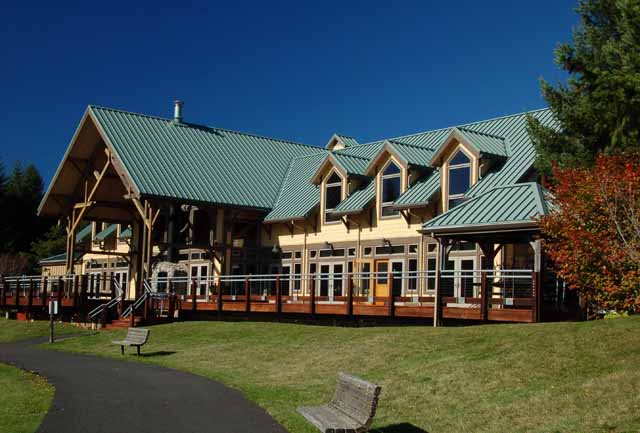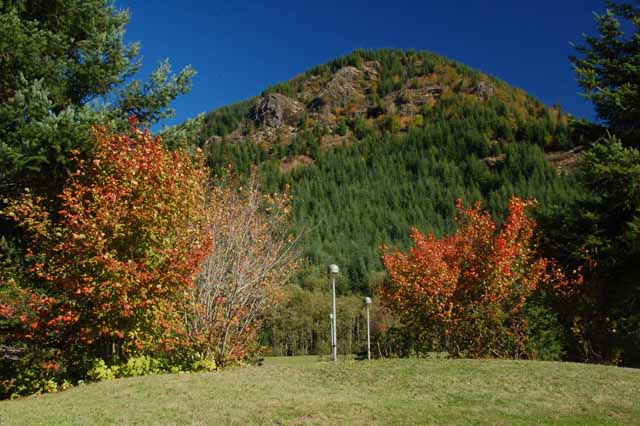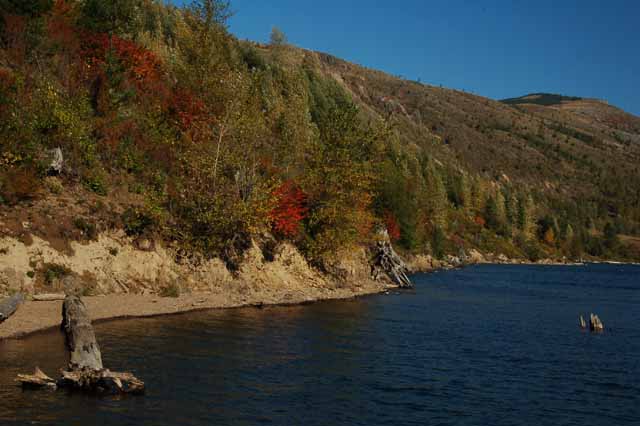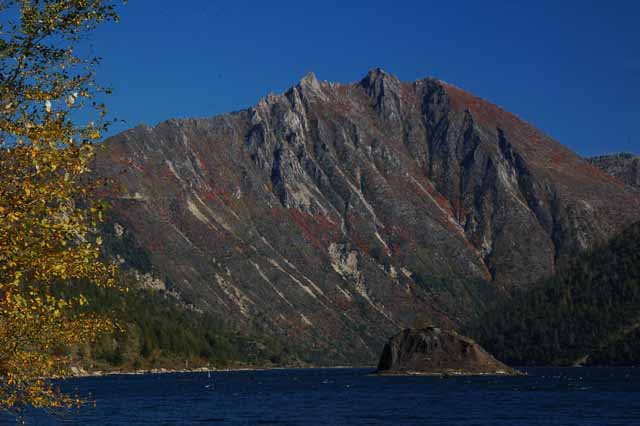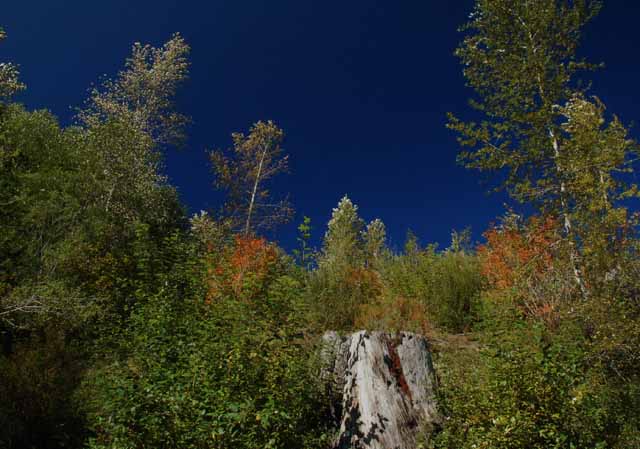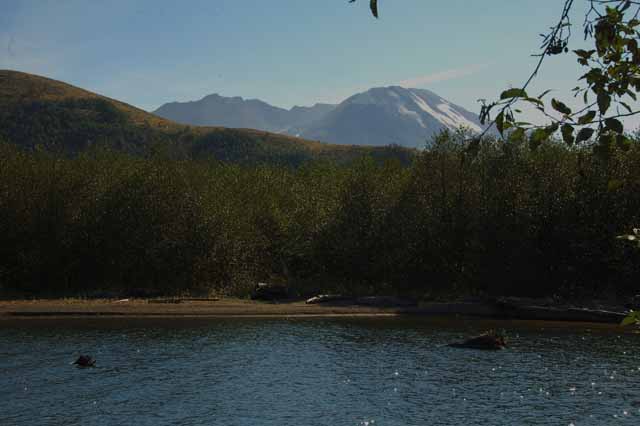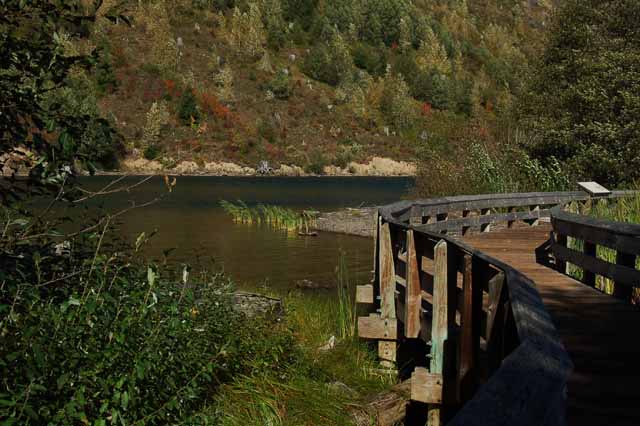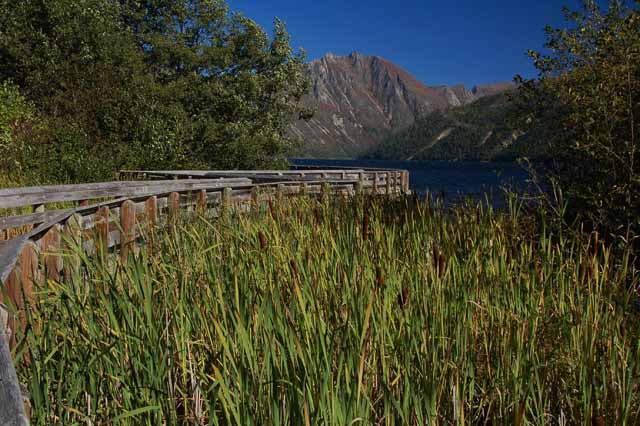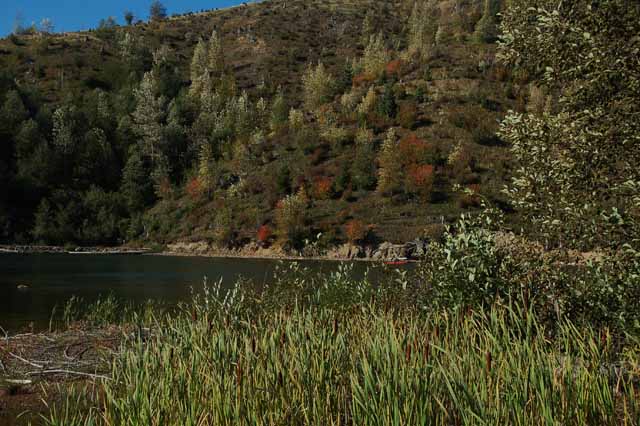 If you're interested in seeing more pictures of Washington state, please return to the Washington home page.
Thank you for visiting these photo pages.
If you're interested in seeing more, please return to the Main Menu at the bottom of my home page and make your selection.
All images within 'The Wandering Chick' Web site are copyright protected. They may not be downloaded or otherwise copied.
Please contact me if you think a particular photo or set of photos can be used in your publication.