the wandering chick

...Mission Trail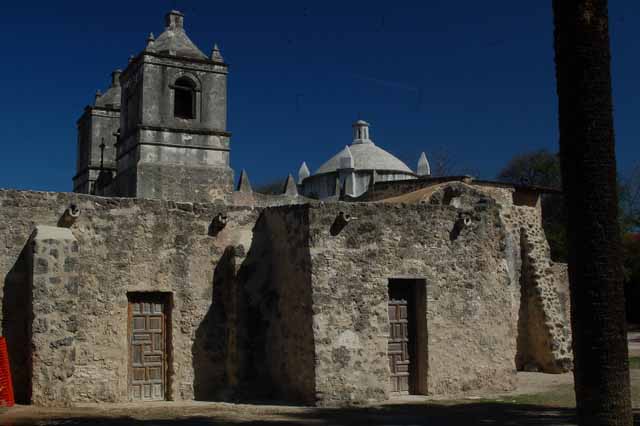 Consider that the Alamo was already more than 100 years old when it became famous for the battle that took place there.
It wasn't always called the Alamo. Before that,
from 1718, its name was San Antionio de Valero and was one of five missions established by Spaniards who wanted to colonize the American southwest.
The other four missions - Concepcion, San Jose, San Juan and Espada - span about a 10-mile stretch south of the city on the San Antionio River. That stretch of land, called the Mission Trail, is maintained by the National Parks Service and is a wonderful day trip from San Antonio. There are no fees.
The missions flourished until around the middle of the 18th century, but then began to decline due to not only disease and lack of support by the military, but also hostile actions with the Apache and Comanche Indians were on the increase.
Today, the missions are in remarkable condition, some better than others. Each has a chapel that continues to hold Catholic services.
the missions of San Antonio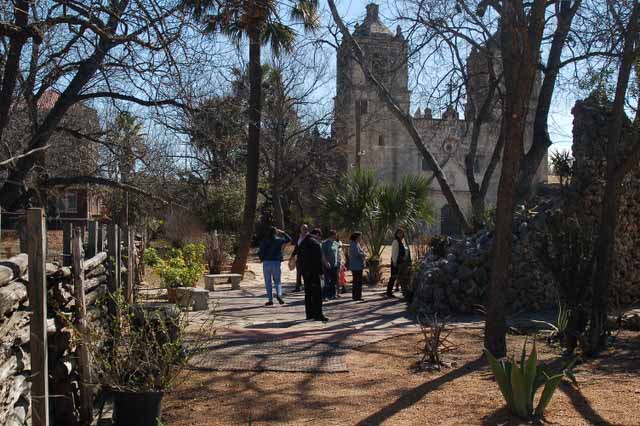 The first mission outside of San Antonio is Mission Concepcion. Its architecture is a Spanish Baroque with a Moorish influence.
The grounds consisted of a village, a school, a fort, a farm and a ranch. It was also a center for religious activity.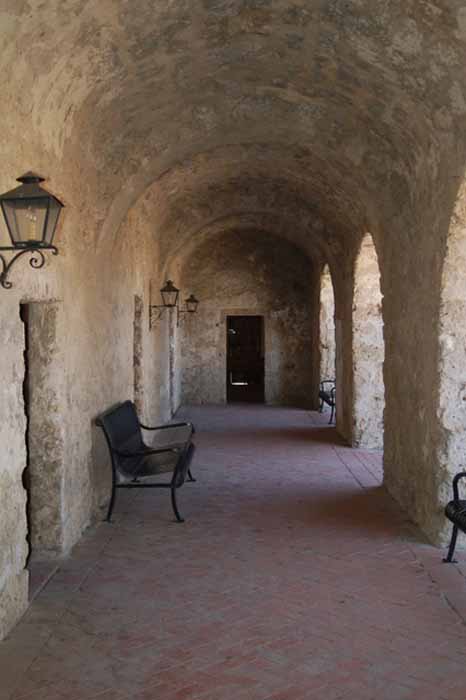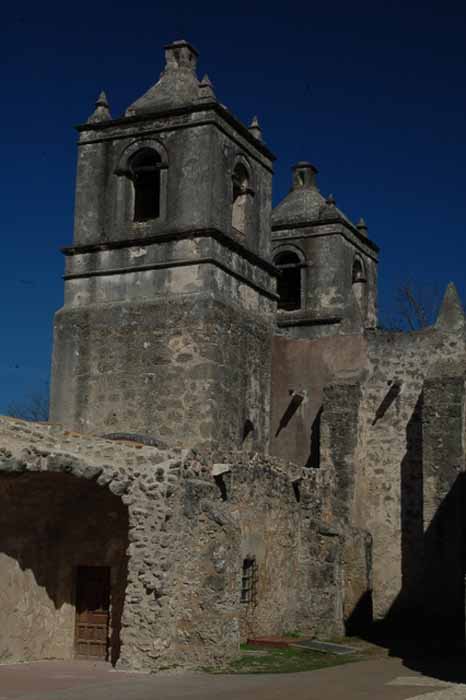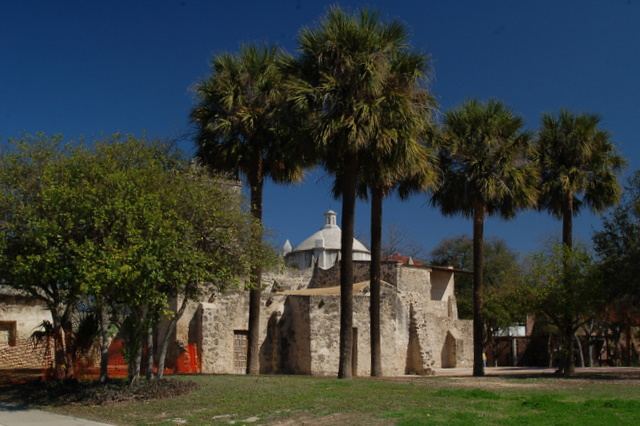 The second mission, San Jose, (right and following) is fondly called The Queen of the Missions. It's the largest and the oldest and is the favorite of many visitors.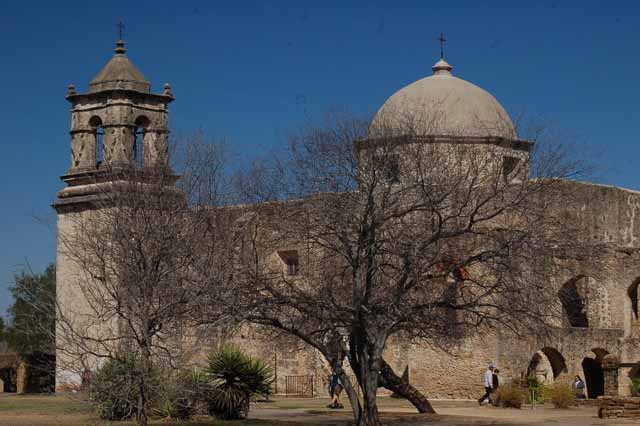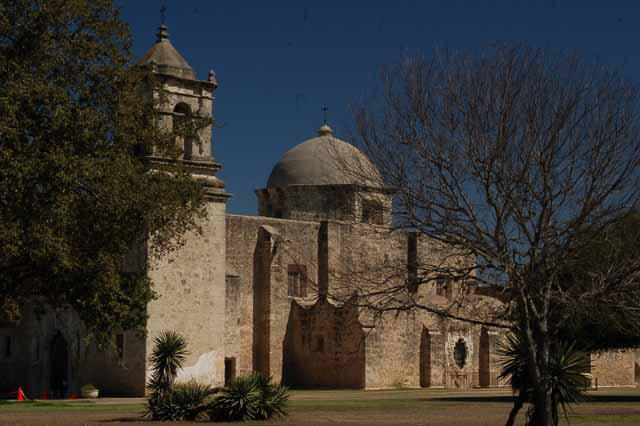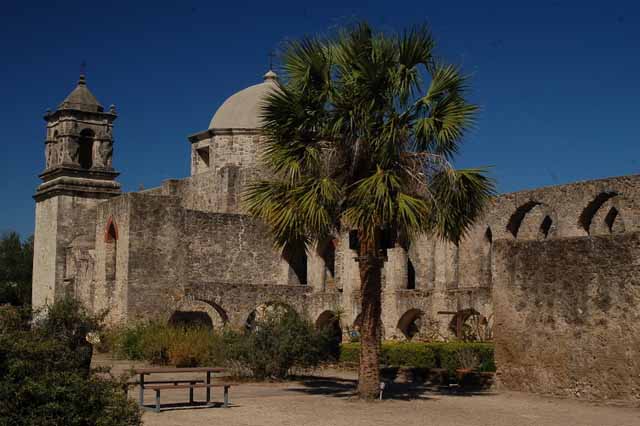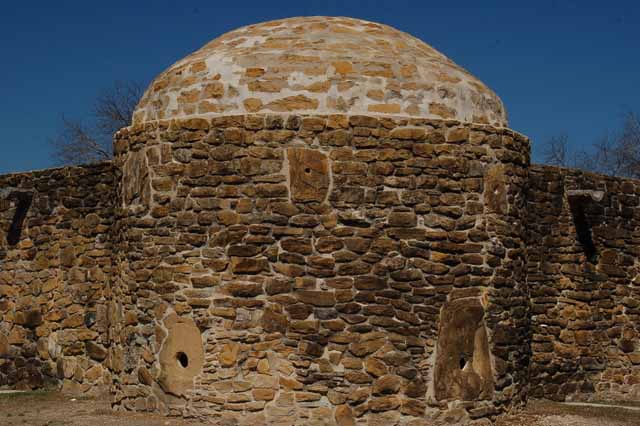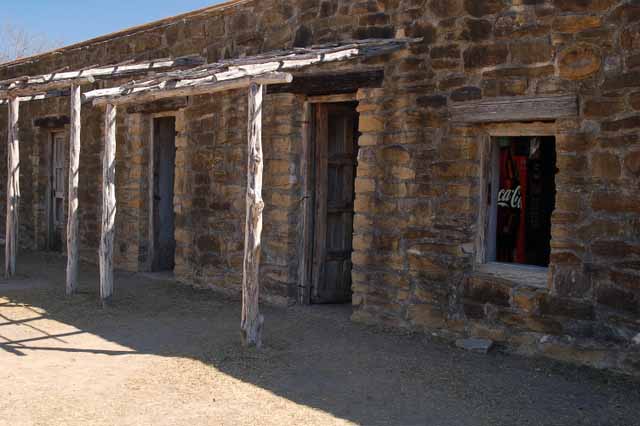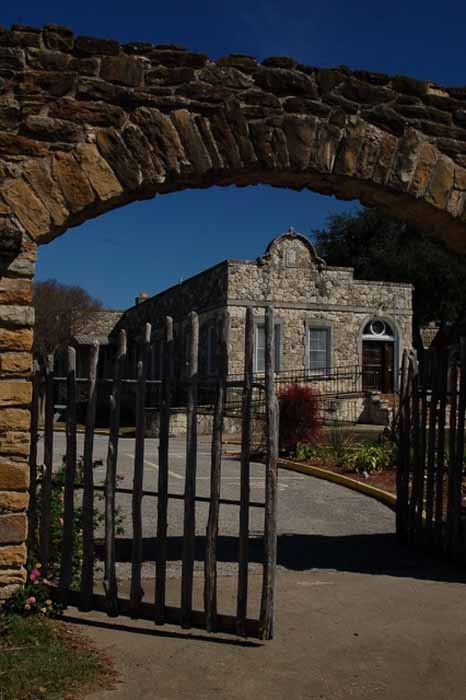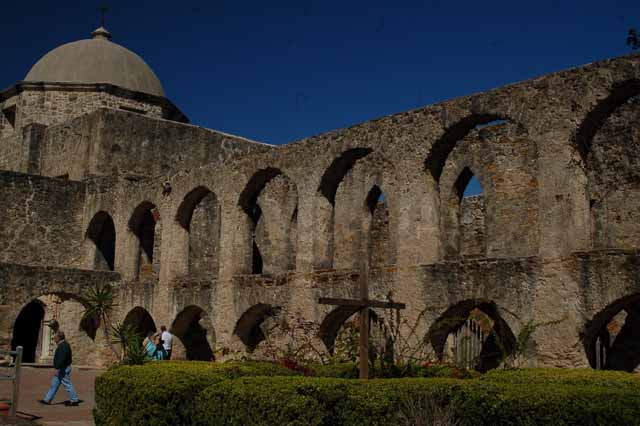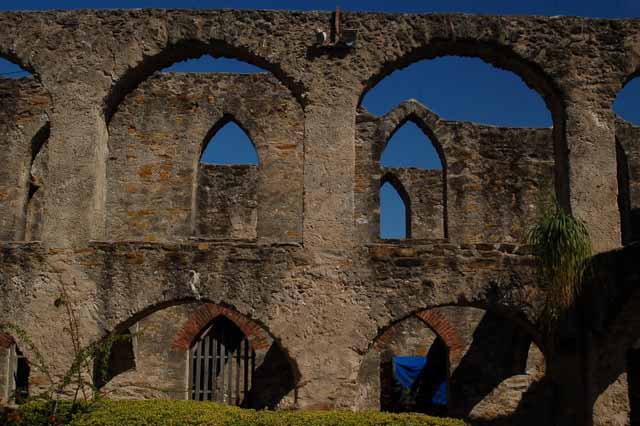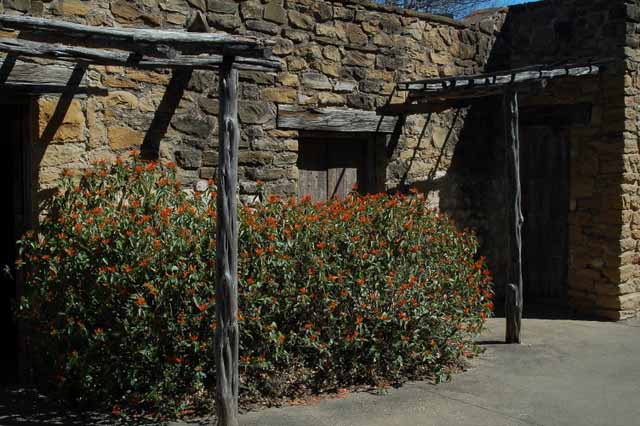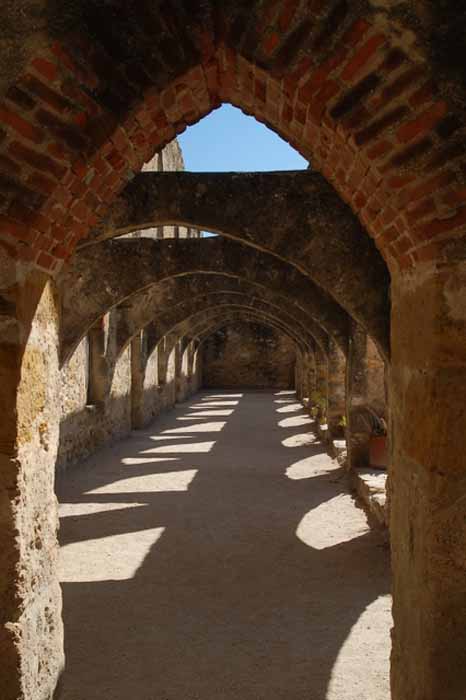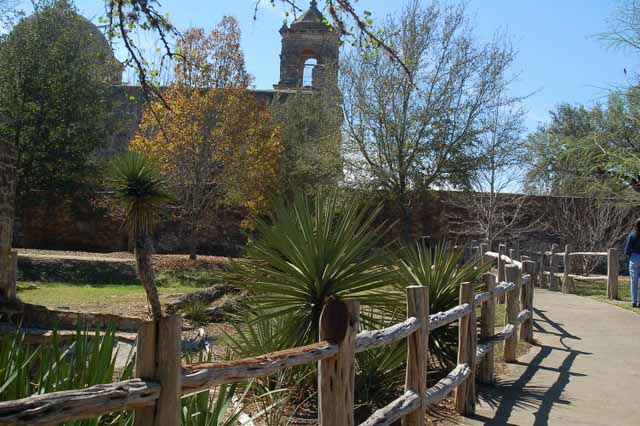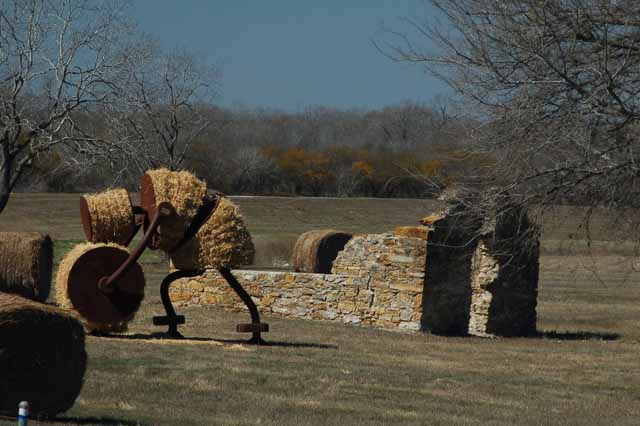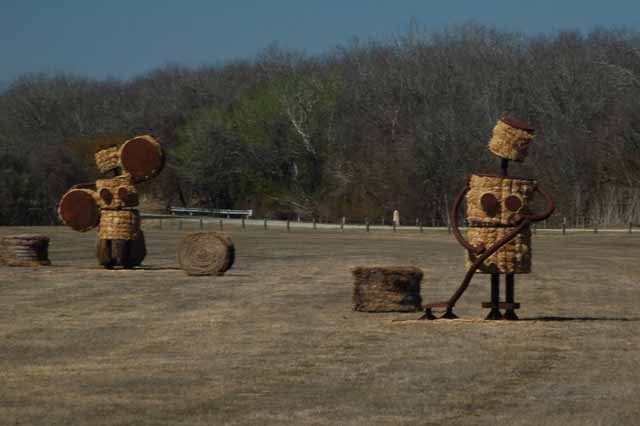 On the mission trail, before getting to the San Juan mission, we spotted these happy little hay bales in the pasture.
I suspect it's the farmer who created them who must be happy - and with a great sense of humor.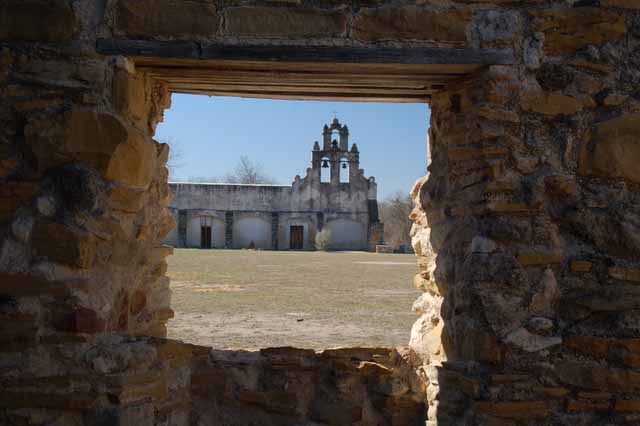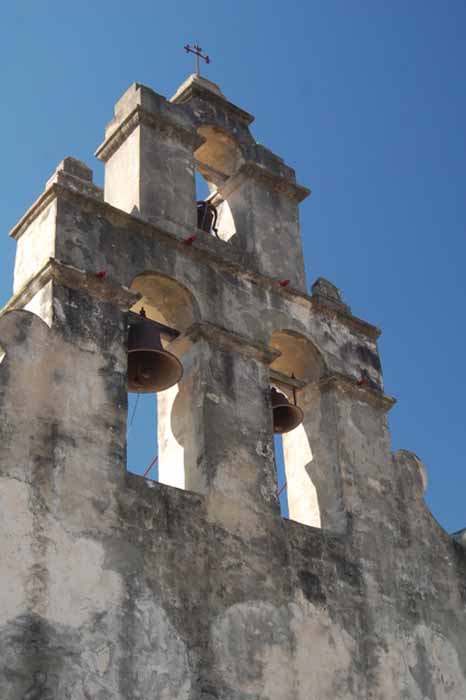 Mission San Juan (right) is simple and on a smaller scale than the previous ones visited.
Behind the mission is a short walking path you can take to the San Antonio River.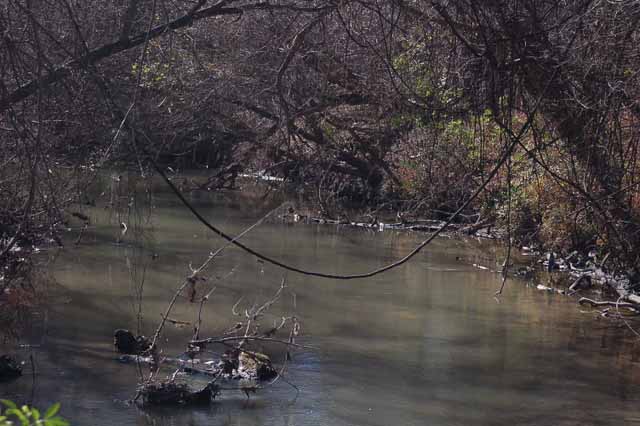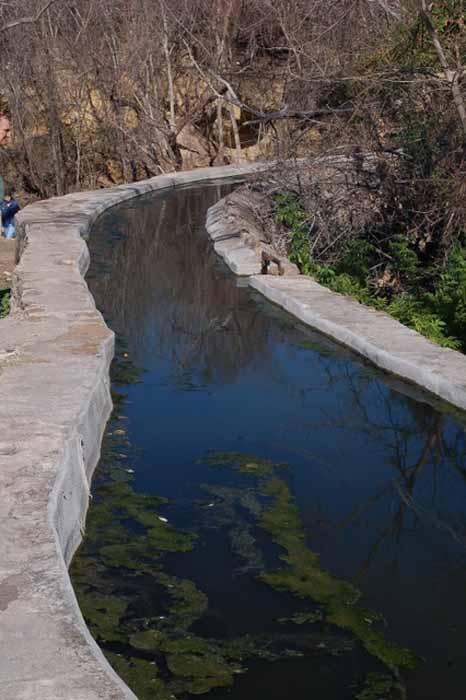 Above are the remains of an old aqueduct that provided water to the missions. It's located on the mission trail between missions San Juan and Espada.
Left: The San Antonio River behind Mission San Juan.
Below are shots of Mission Espada.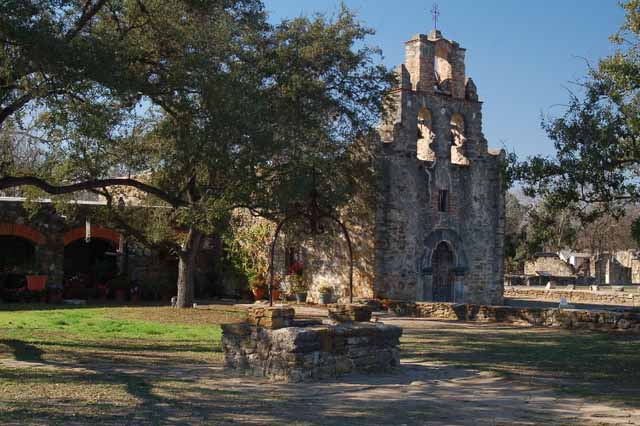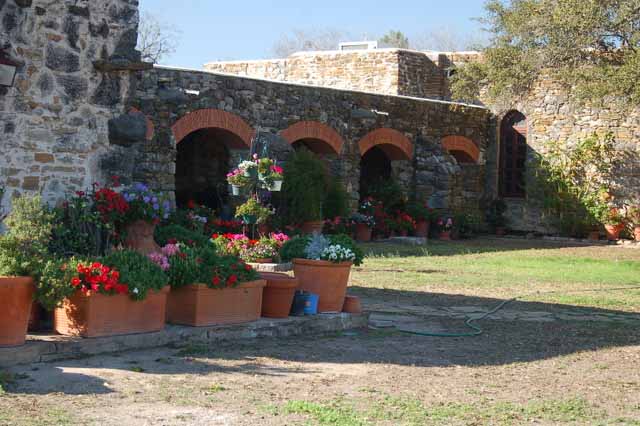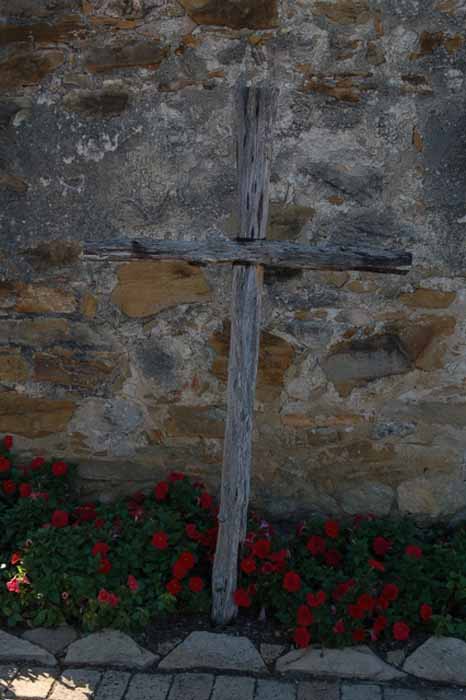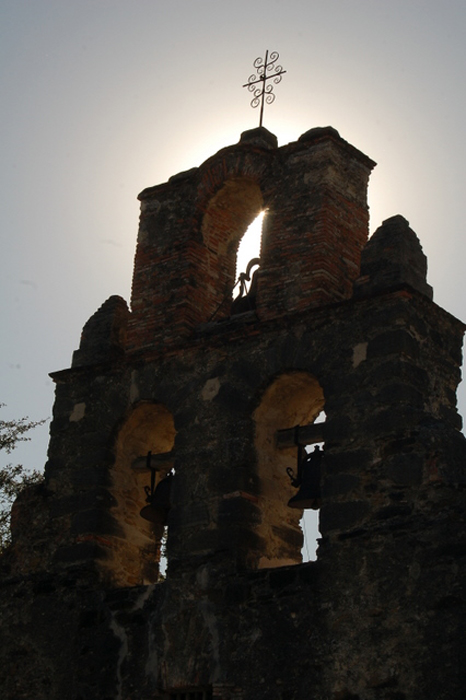 If you'd like to see more pictures of Texas destinations, please return to the Texas home page.
Thank you for visiting these photo pages.
If you're interested in seeing more, please return to the Main Menu at the bottom of my home page and make your selection.
All images within 'The Wandering Chick' Web site are copyright protected. They may not be downloaded or otherwise copied.
Please contact me if you think a particular photo or set of photos can be used in your publication.