It was the efforts of one man, John Otto, who loved the area of the Colorado National Monument so much that he spent four years of his life in the early 1900s promoting it and fighting to get it recognized as a national park. With the support of the residents of Grand Junction, who flooded Washington, D.C. with letters and petitions, the area in 1911 was established.
But that's not all Otto did. While all this was going on, he used his own physical efforts to build miles of trails throughout the park so that others could appreciate it.
Otto was named the park's caretaker, a task he took seriously until 1927. That job earned him $1 per month.
The Colorado National Monument is located southwest of Grand Junction, Colorado. The main road, Rim Rock Road, travels 23 miles from the south entrance to the west entrance at Fruita. It has many named overlooks along the way and several trails, long and short. A Visitor Center is located a few miles in from the Fruita entrance.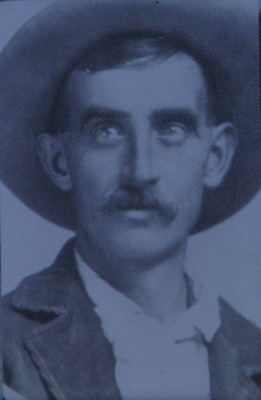 If you'd like to visit more areas of Colorado, please return to the Colorado home page.
While in Grand Junction, I also visited the Grand Mesa, a wonderful day trip, especially since the fall leaves are beginning to appear. To see that set of photos, click here.
Thank you for visiting these photo pages.
If you're interested in seeing more, please return to the Main Menu at the bottom of my home page and make your selection.
All images within 'The Wandering Chick' Web site are copyright protected. They may not be downloaded or otherwise copied.
Please contact me if you think a particular photo or set of photos can be used in your publication.