the wandering chick

...Oatman, Arizona

funkier than funky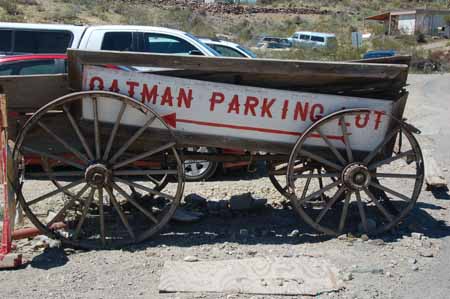 Oatman is nestled somewhere in the hills just west of Kingman. Its atmosphere is a pleasant, fun combination comprising a little bit of biker, a little bit of cowboy, a little bit of tourist, a lotta dust, and buildings older than dirt
Its burro population may be higher than its people population, but that's what's it's known for....the sweet, perfectly tamed donkeys that roam the streets and block cars trying to get through on the only street in town and gently beg for carrots.
It's an experience you should encounter if only for an hour or so. You can take a 10-mile dirt road in from the north, or take the old Route 66 highway from the south.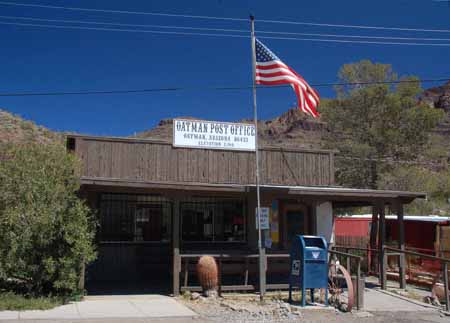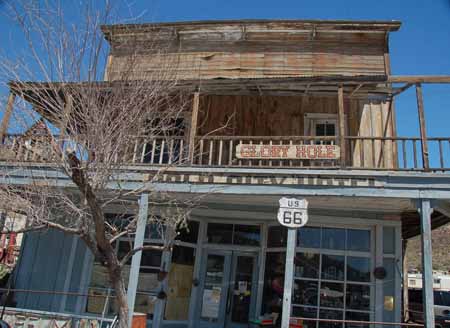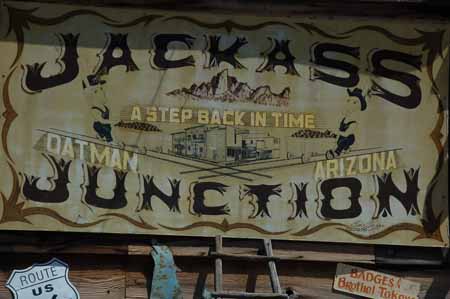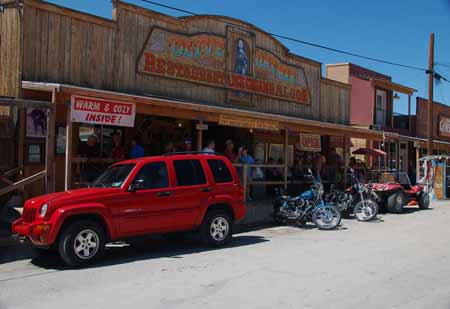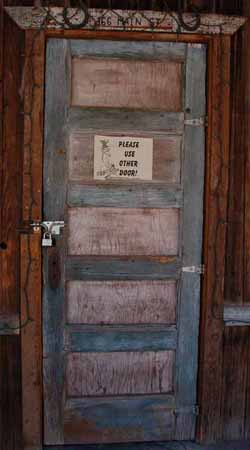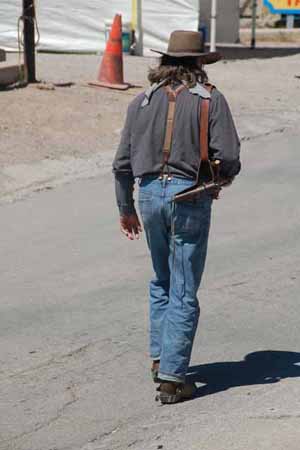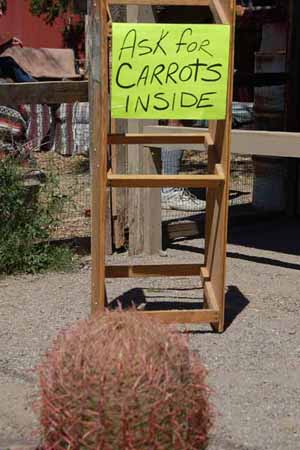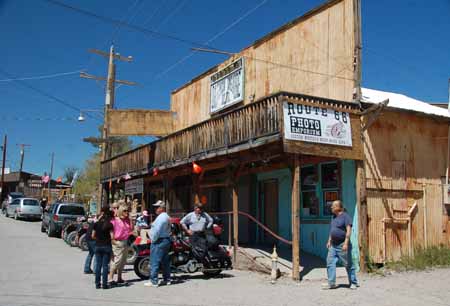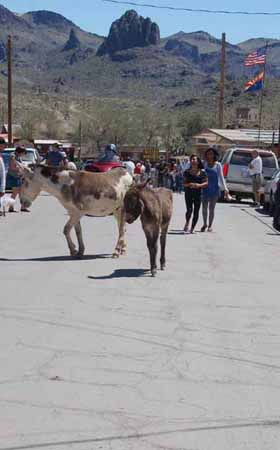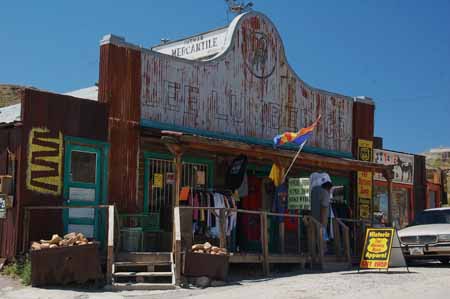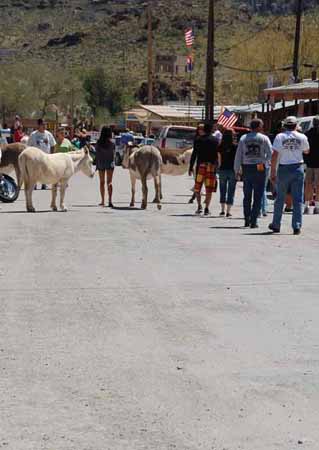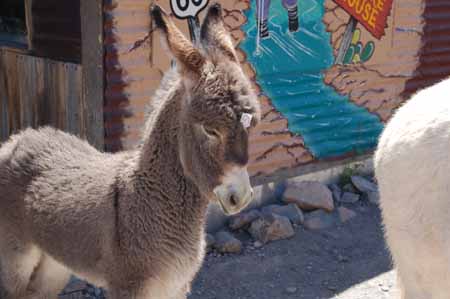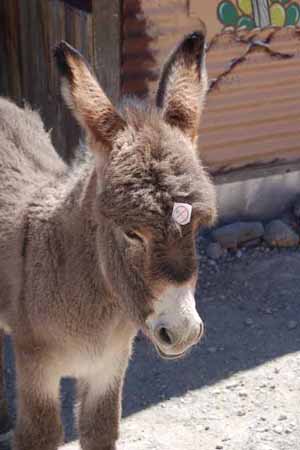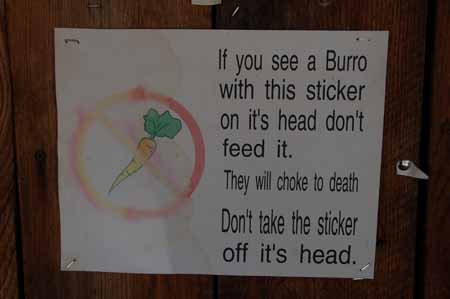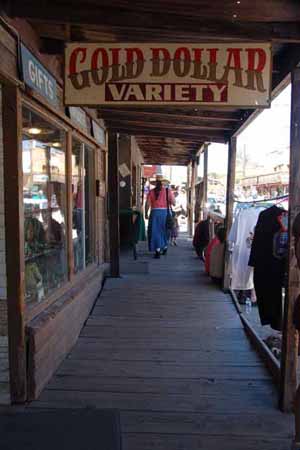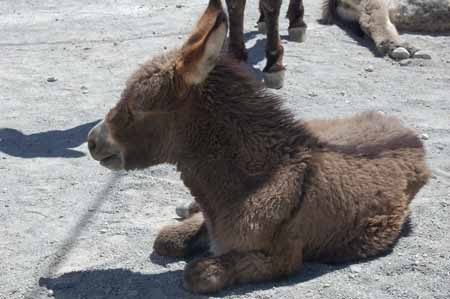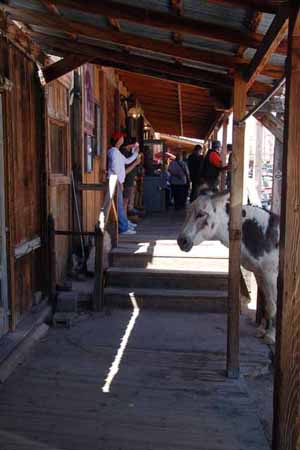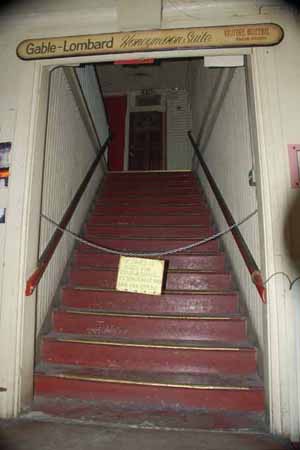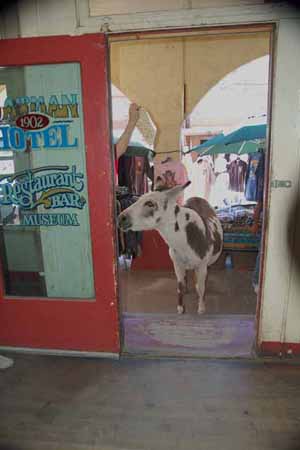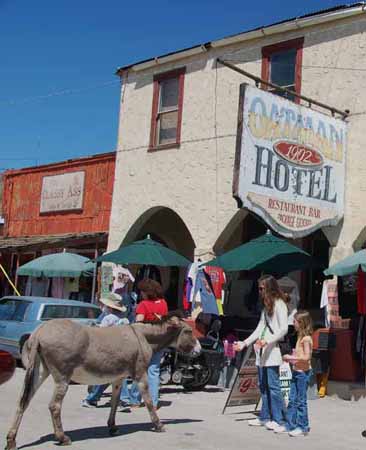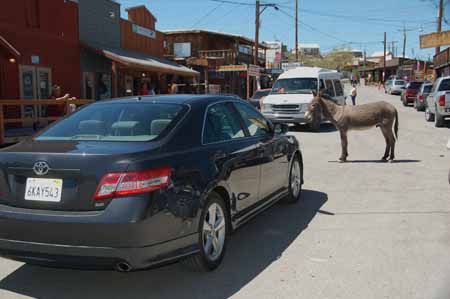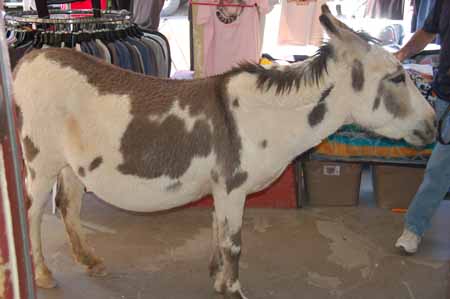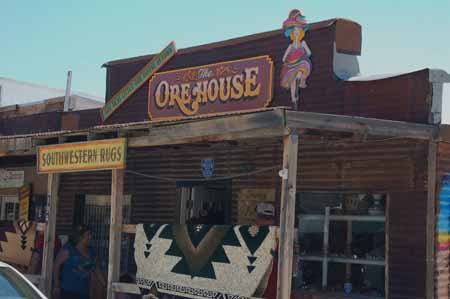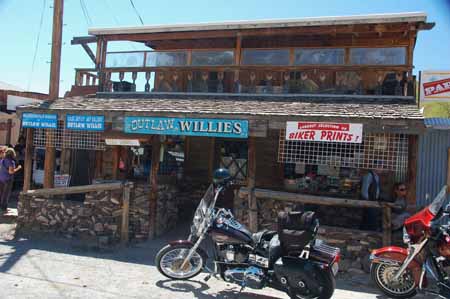 Thank you for visiting these photo pages.
If you're interested in seeing more, please return to the Main Menu at the bottom of my home page and make your selection.
All images within 'The Wandering Chick' Web site are copyright protected. They may not be downloaded or otherwise copied.
Please contact me if you think a particular photo or set of photos can be used in your publication.