the wandering chick

...Running with the Bulls

Cave Creek, Arizona

It's patterned after the Pamplona, Spain, Running of the Bulls, but on a much, much smaller - and slightly less exciting - scale. This day's runs resulted in zero injuries, a statistic the sponsors were most proud and thankful for.

Twelve bulls and probably a hundred runners took to the 1/4-mile course. Unlike Pamplona, the tips of the horns on these bulls had been chopped and sanded down to prevent true goring. Still, bulls are bulls...and with 1500 pounds each chasing on the heels of the runners, you can believe it kept their adrenaline flowing, and the spectators cheering.

It was a full day of activities in Cave Creek with bull runs on the hour throughout the day. In between the runs were other events such as Native American dance performances, bull-riding and an American-style bull fight. Of course, there was food and drinks and also a mechanical bull. A few boutique booths were also on the grounds offering mostly western clothing and jewelry.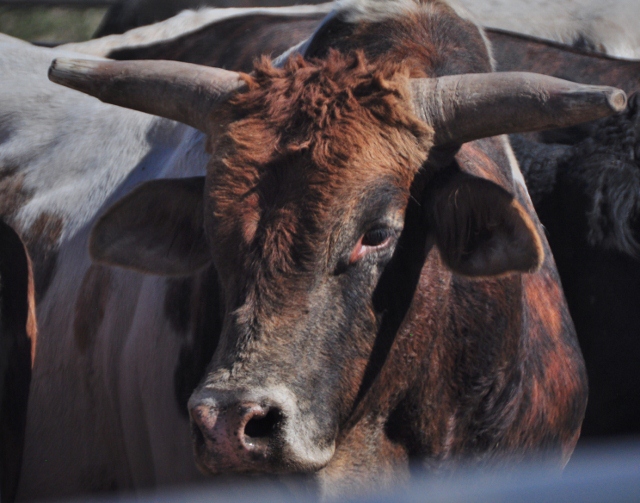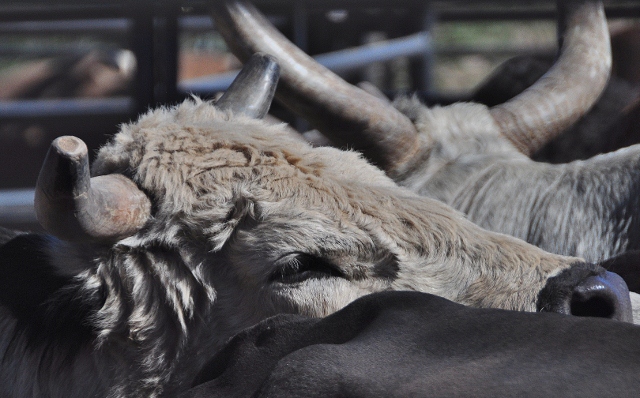 Meet some of the chargers...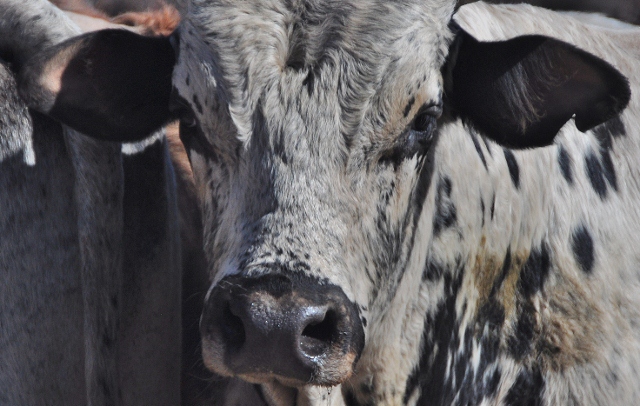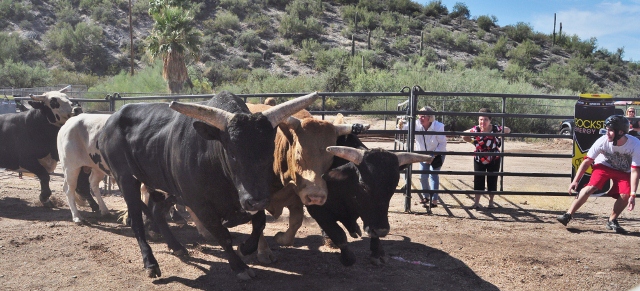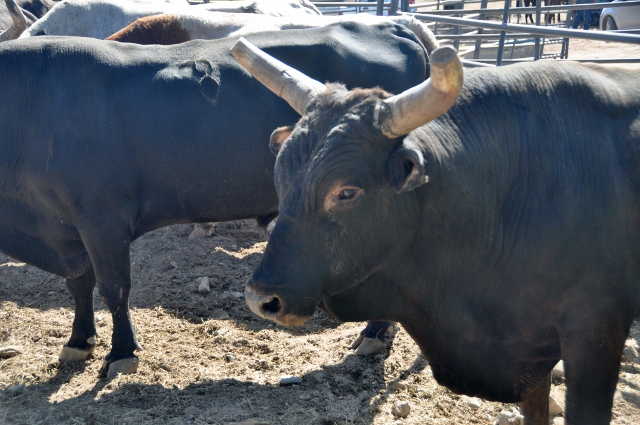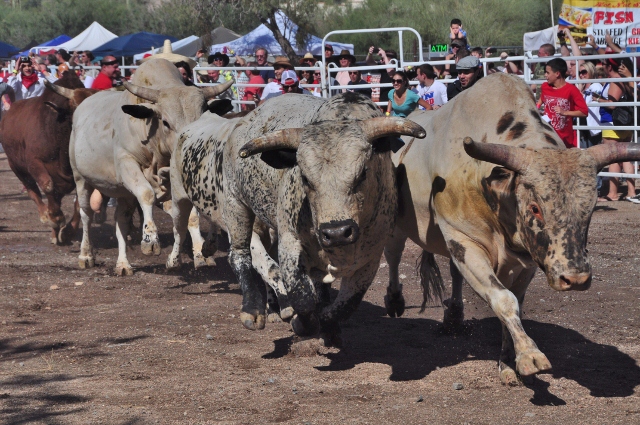 ...and meet some of the charged: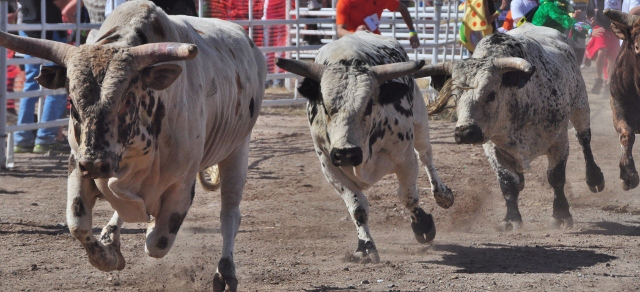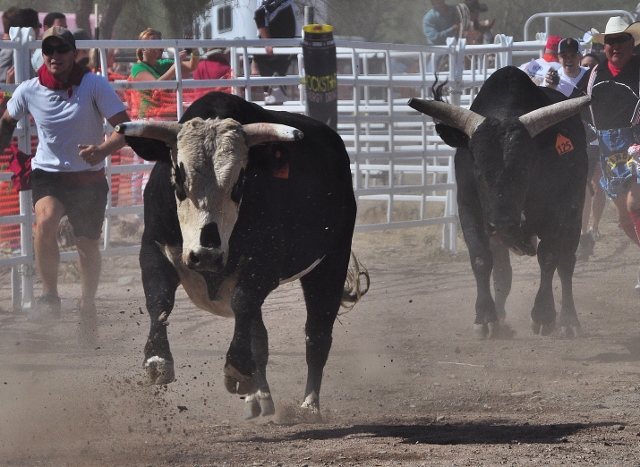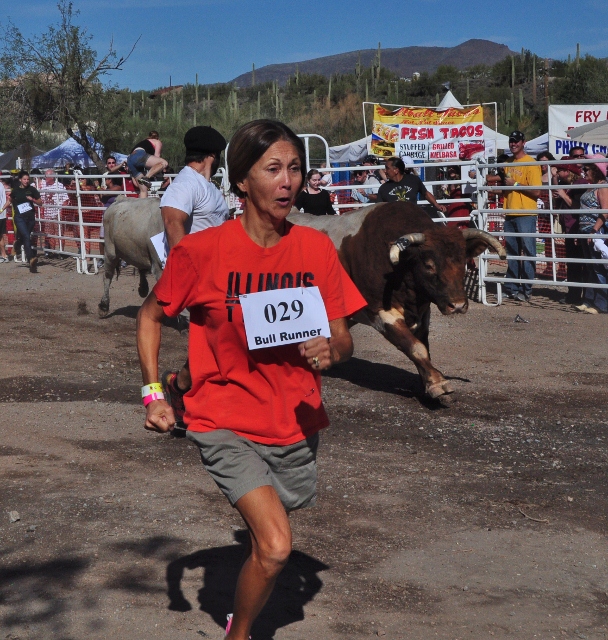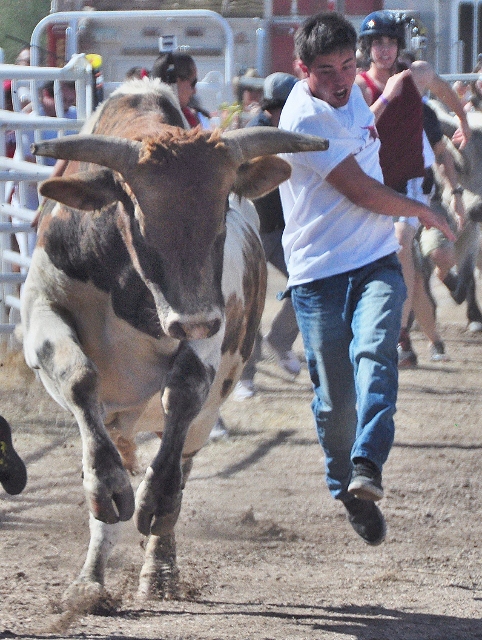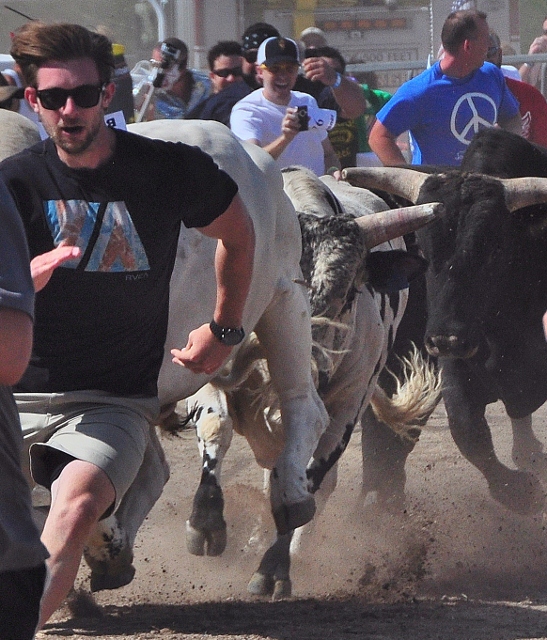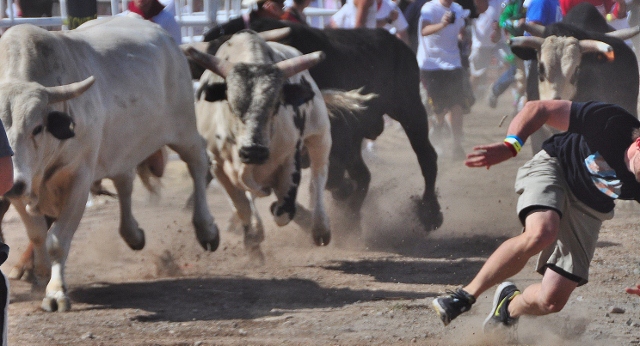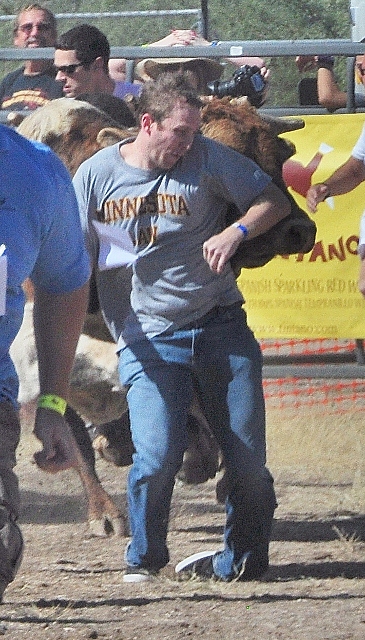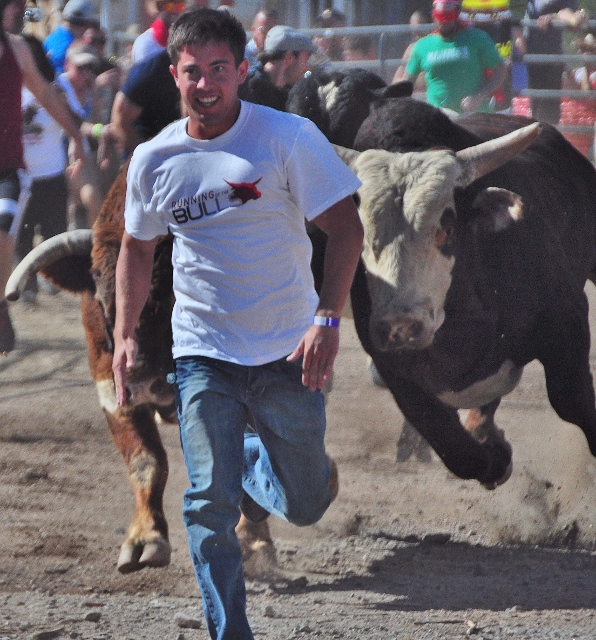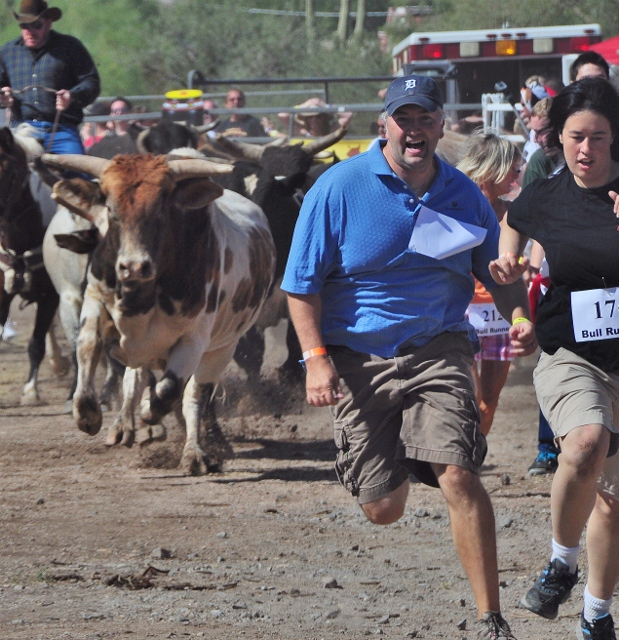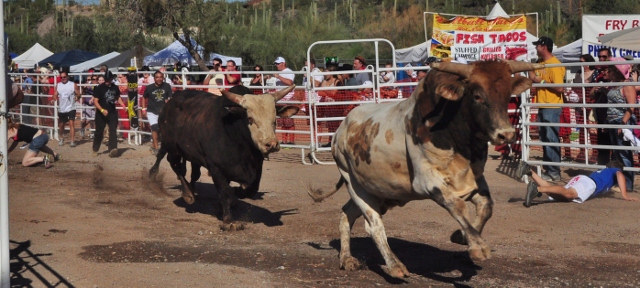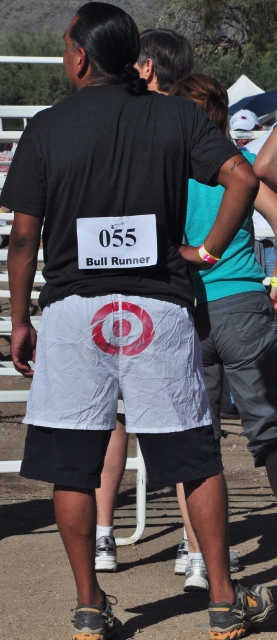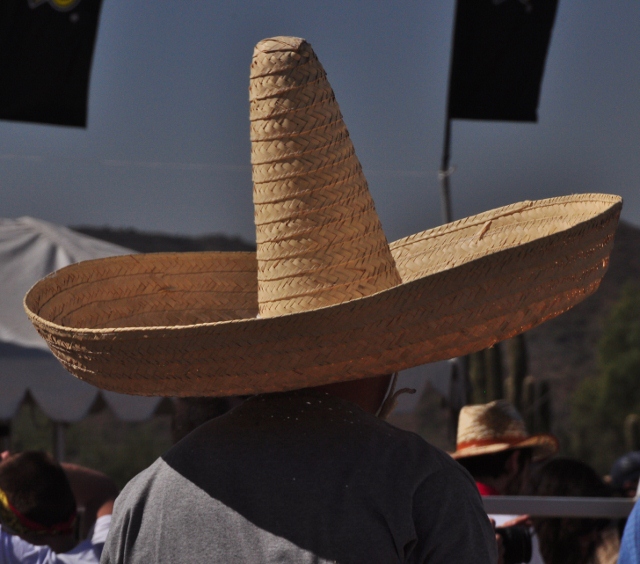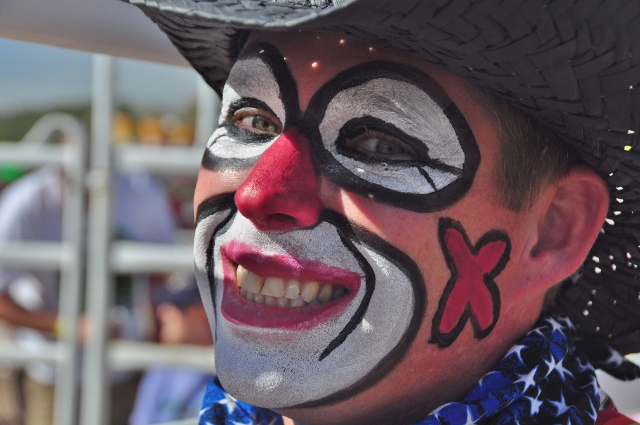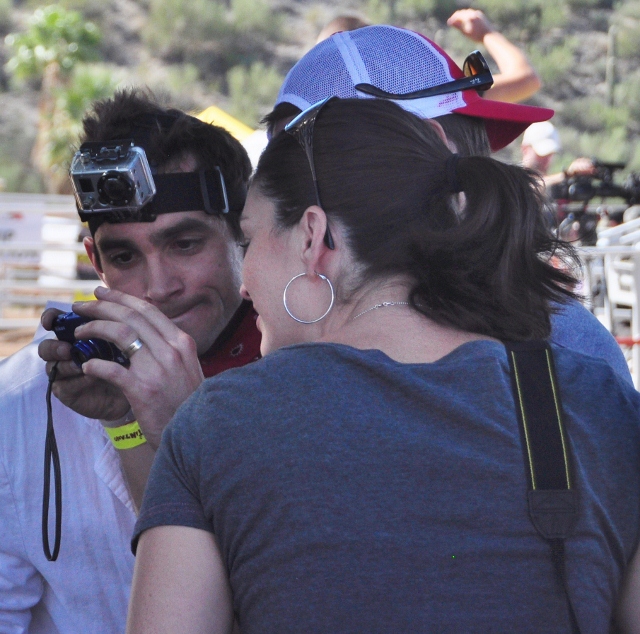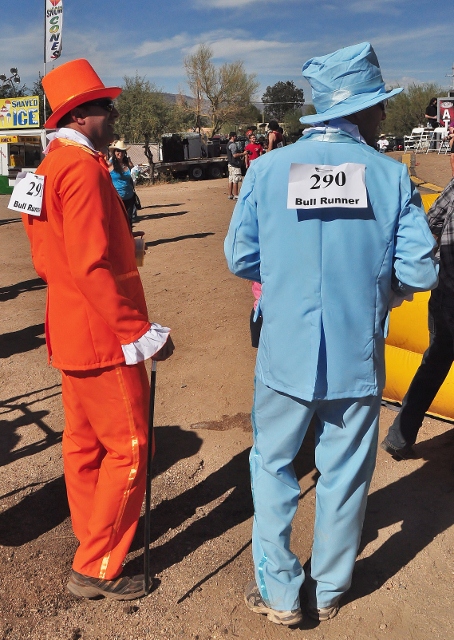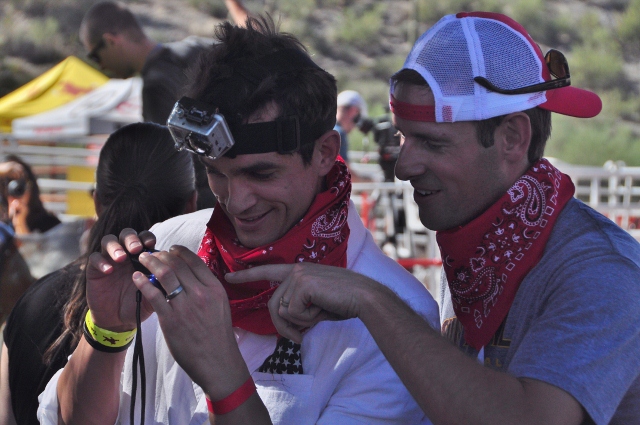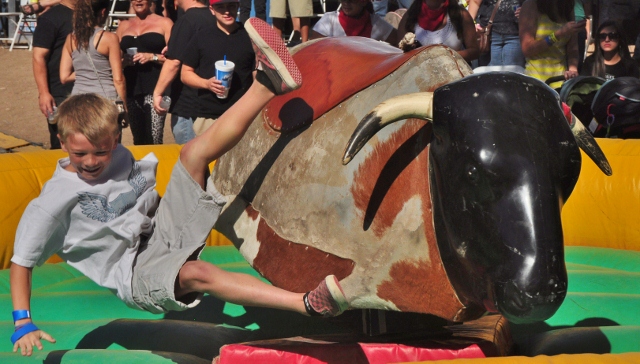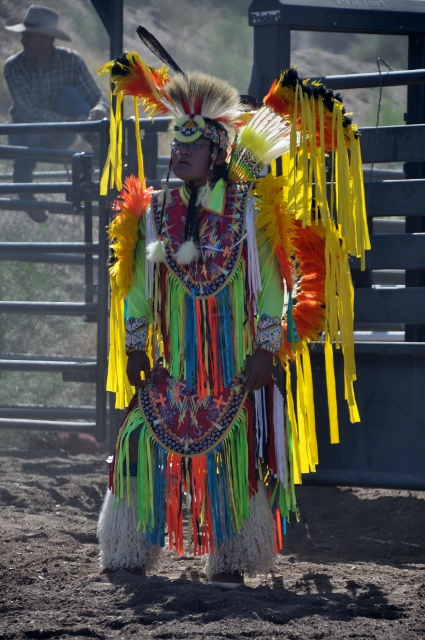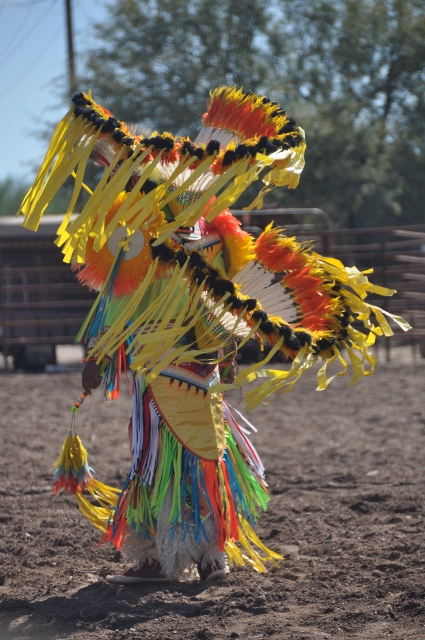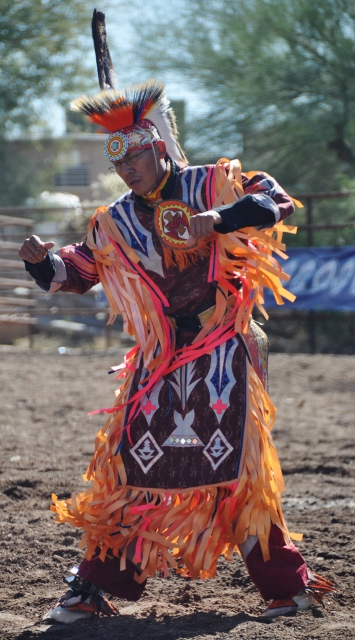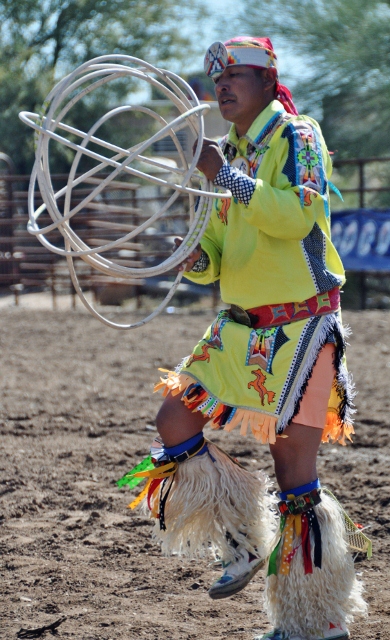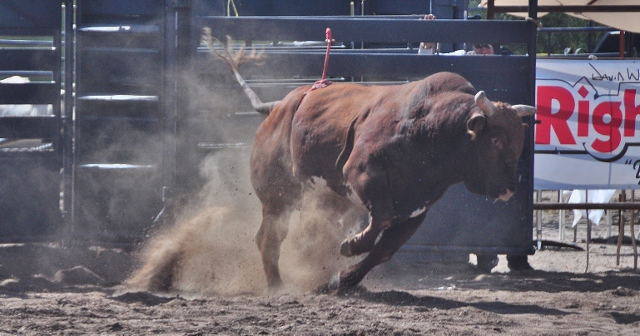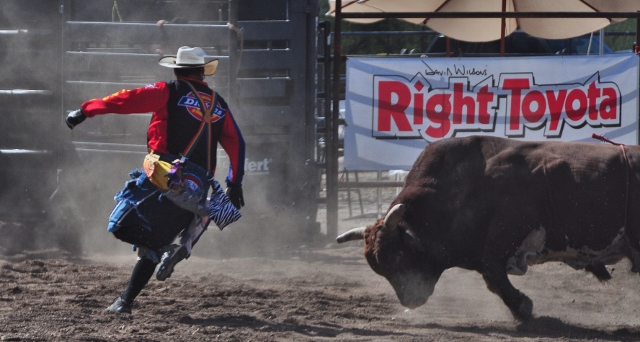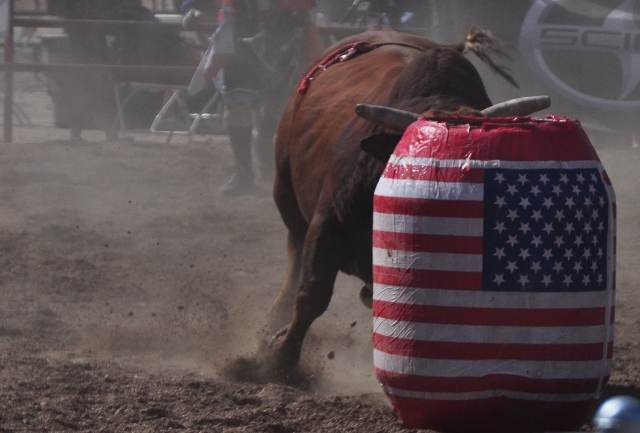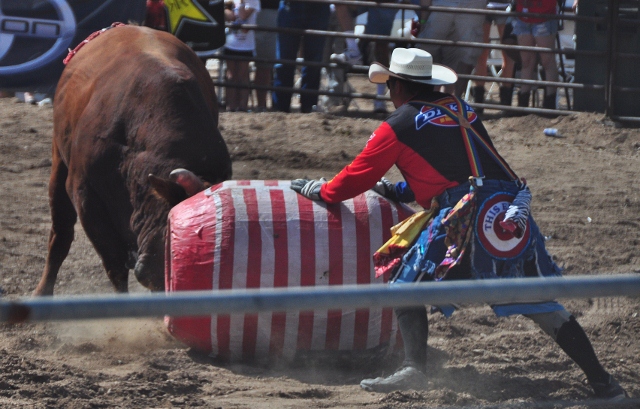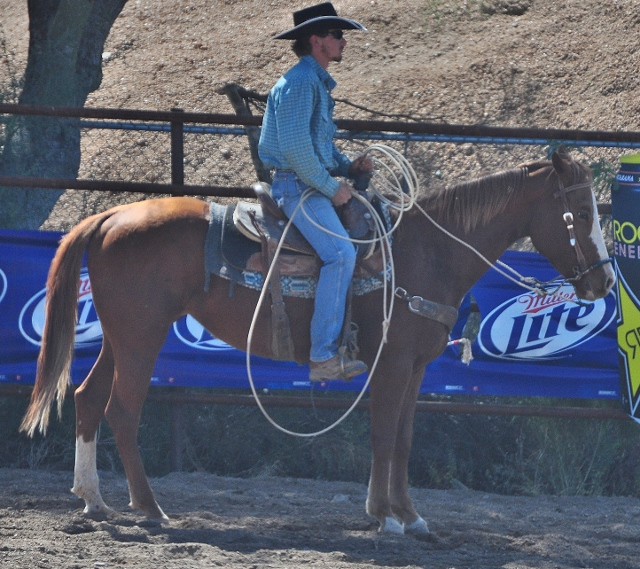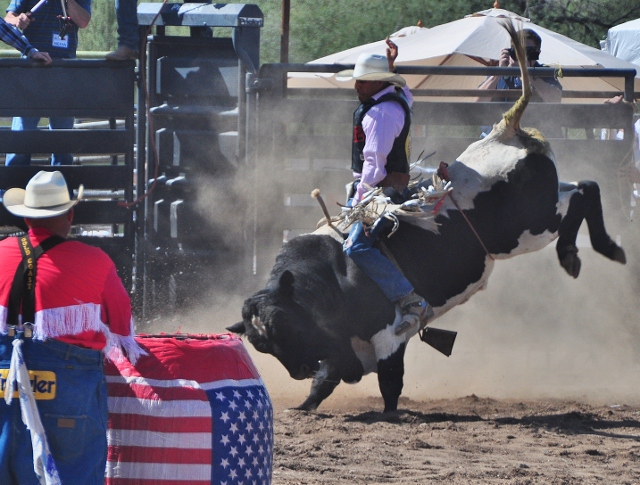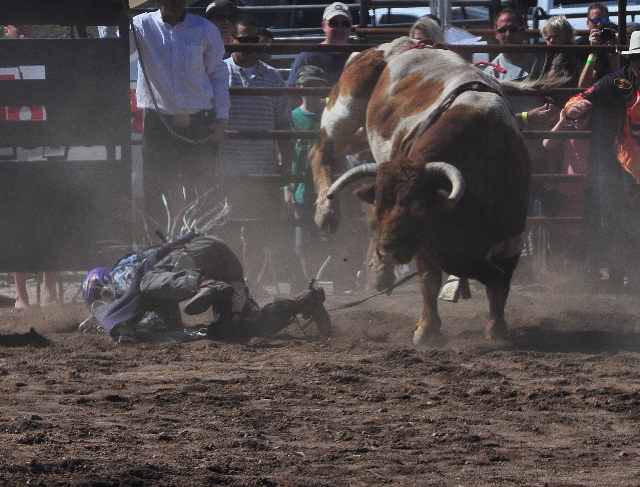 To see other locations in Arizona, please return to the Arizona home page.
Or, you may wish to visit a destination below.
Thank you for visiting these photo pages.
If you're interested in seeing more, please return to the Main Menu at the bottom of my home page and make your selection.
All images within 'The Wandering Chick' Web site are copyright protected. They may not be downloaded or otherwise copied.
Please contact me if you think a particular photo or set of photos can be used in your publication.