...Juliette, Georgia
Home of The Whistle Stop Cafe'
If you saw the movie "Fried Green Tomatoes," you'll better relate to this page of pictures. Juliette, Georgia, a dwarf of a town sitting between Macon and Atlanta, is where much of the movie was filmed and is home to The Whistle Stop Cafe which played such a prominent role in the movie.

And yes, they serve, very proudly, fried green tomatoes. And not to just the tourists. I was there on a sunny fall day and was amazed at the number of local blue-collars who gathered for a heaping serving of good food, reasonable prices and friendly service.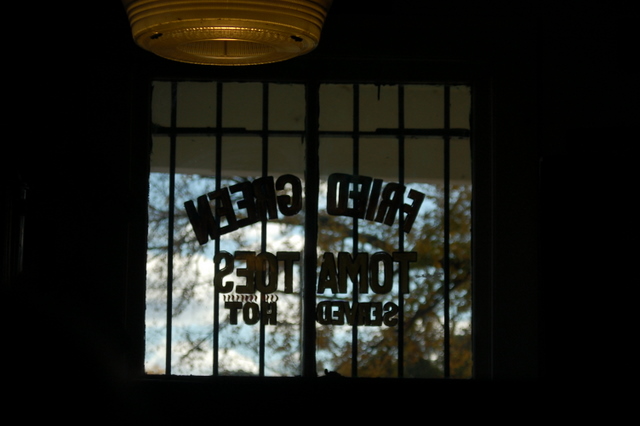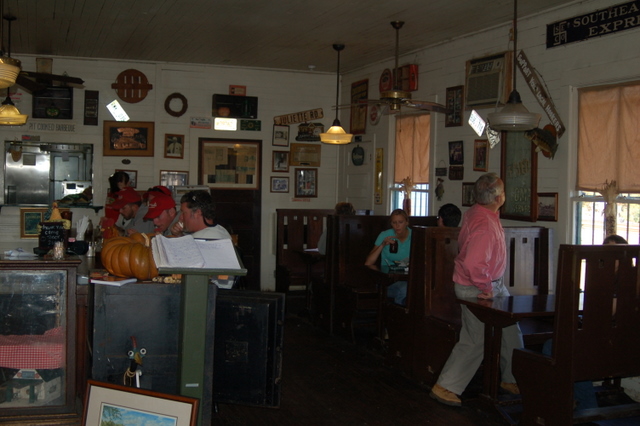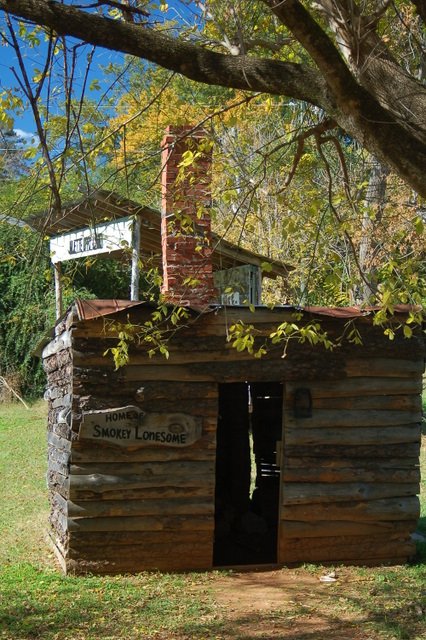 Out back, on the grounds of the cafe, are the fondly-remembered BBQ pit (above) and the one-room shack of 'ol Smokey Lonesome (left).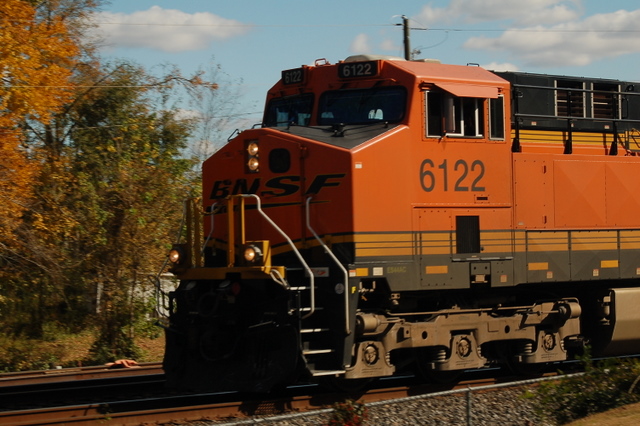 The train tracks as well as the dam also played prominent roles in the movie.
Truly off the beaten path, between Macon and Atlanta, Georgia, Juliette and its surrounding countryside make a beautiful and relaxing day trip.
Located nearby are two state parks: Indian Springs and High Falls.
I visited both and have included pictures.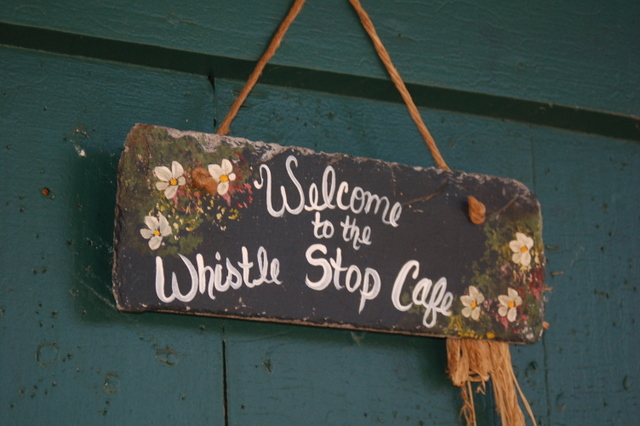 High Falls State Park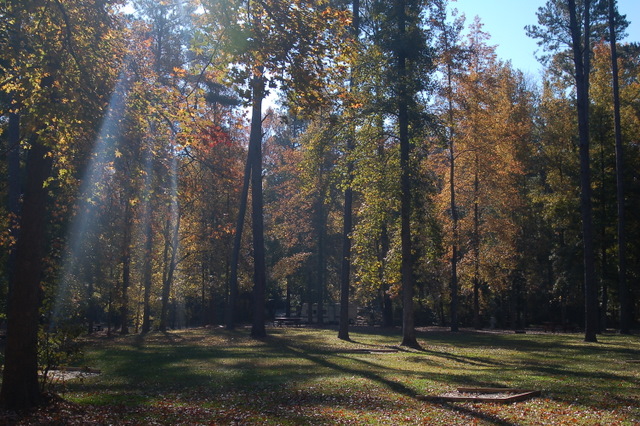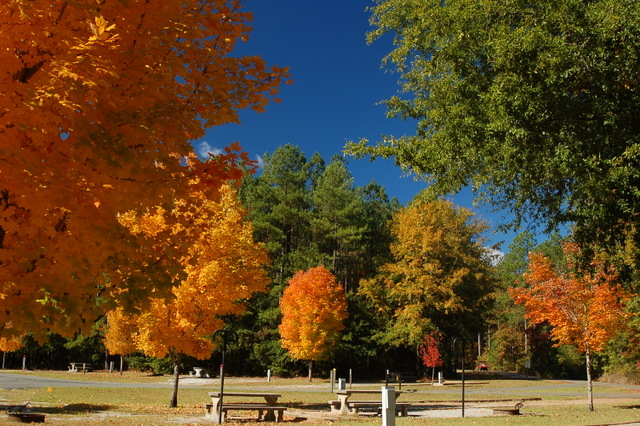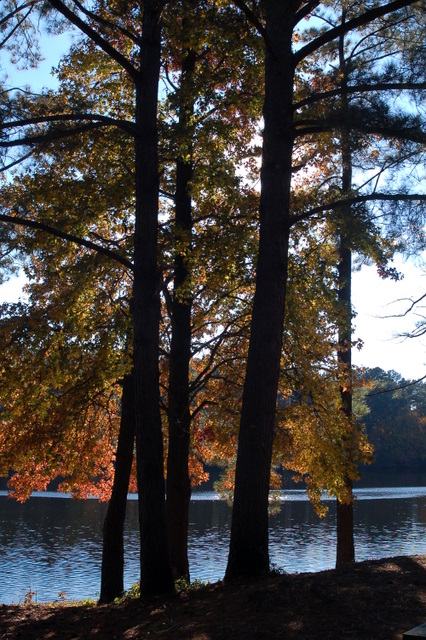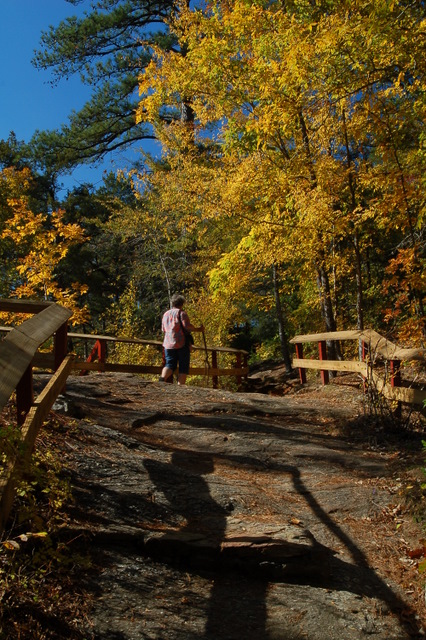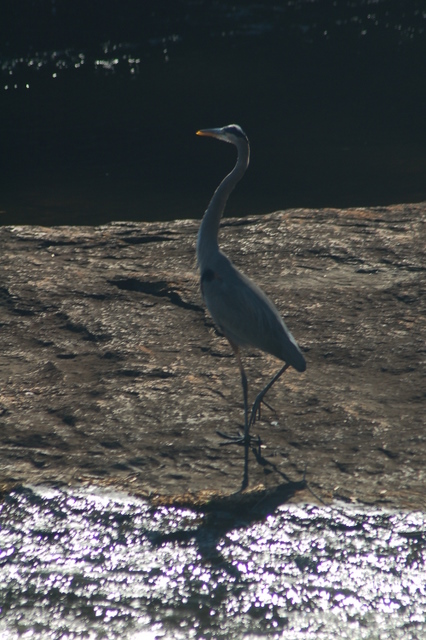 An easy walk along the path that leads to the waterfall at High Falls State Park is a quick but delightful little jaunt. It's only a 10-minute walk, but we probably spent close to an hour exploring and watching this blue heron search for lunch.
Thank you for visiting these photo pages.
If you're interested in seeing more, please return to the Main Menu at the bottom of my home page and make your selection.
All images within 'The Wandering Chick' Web site are copyright protected. They may not be downloaded or otherwise copied.
Please contact me if you think a particular photo or set of photos can be used in your publication.
To continue viewing Georgia pictures, check out one of the following. A link on that page will guide you to the others.